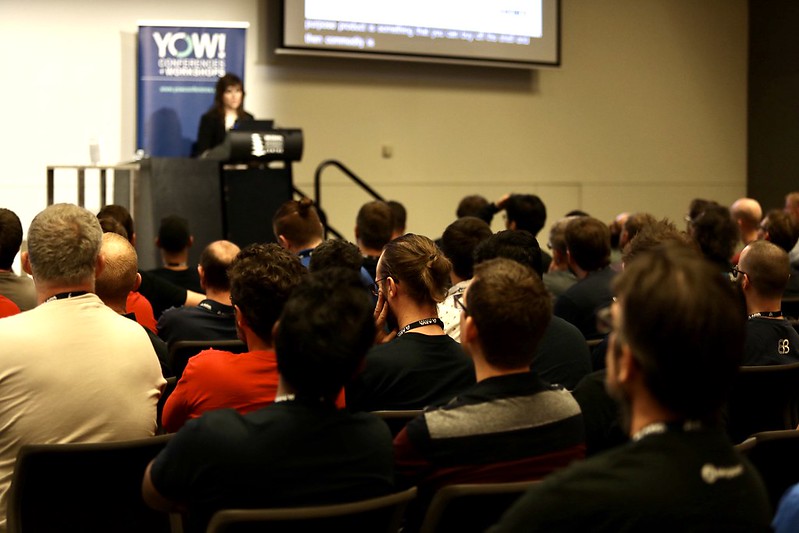 STATEMENT REGARDING CORONAVIRUS:
The safety and well-being of the YOW! community is our priority and we are actively and continuously monitoring the COVID-19 virus outbreak in line with Australian Government public health advice and the World Health Organization (WHO). Latest updates can be found on our website: https://yowconference.com/covid-19-update/.
We understand that you may be reluctant to commit to purchasing tickets in this time of uncertainty. Please be assured that refunds will be available for ticket purchasers who are affected by COVID-19 (eg: they are unwell, quarantined or prevented from travelling by employer/govt restrictions). Refunds will also be issued in the event that we have to cancel the conference.
---
The YOW! Conference & Workshop series is back in Melbourne, Brisbane and Sydney in December 2020.
Over 2,000 people attended YOW! across these three cities last December year and were excited to learn from the best international software development experts, authors and thought leaders.
The Conference focus is on excellent, technically rich content rather than sales or product pitches. Our invited speakers are all practitioners with many years of experience in the industry, chosen by an independent international program committee. Many of the languages, practices and ideas that you use have been authored and created by these speakers.
The fast-paced, 2 day, 3 track Conference will have another impressive line up in 2020, so if you haven't been to one of our signature Conferences in December, then make this your year to attend!
At YOW! Conference you'll get straight tech talk by world-class experts and networking with like-minded developers - over 1000 IT professionals are again expected to attend in Melbourne this year. Don't miss out as places are limited.
FULL LIST OF BRISBANE SPEAKERS TO BE ANNOUNCED
More information at https://yowconference.com/brisbane/
Group Tickets (min. 10 tickets) and Partnership
Contact Sabine (sabine@yowconference.com) if you'd like to purchase more than 10 group tickets, request a copy of our partnership package or would like more details on how we can tailor a specific package for your needs.
Transfer, Cancellation and Refunds
Please see our full terms and conditions..
For more information, visit yowconference.com or contact info@yowconference.com