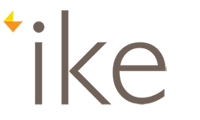 This month's WetWare Wednesday is sponsored by `ike, the umbrella for six great Hawaii companies: DataHouse, TeamPraxis, Ekahi Health System, Sagely (a Blue Startups Company), Hawaii Quality Physician Organization (HQPO), and Pacific Hi-Tech. They are awesome supporters of Hawaii's tech community and they're hiring! We're also celebrating the graduation of another DevLeague cohort, including their 100th graduate! Woohoo!! 
Great OPPORTUNITY to Share Ideas
FREE Appetizers and no-host bar
FREE Parking 
#WetWareWed
Want to stay connected? get up-to-date information about WetWare Wednesday by liking us on Facebook! Subscribe to our mailing list to receive invites!
*We welcome Software Developers & Engineers including individuals that are professors/instructors in the field, as well as students studying software development.