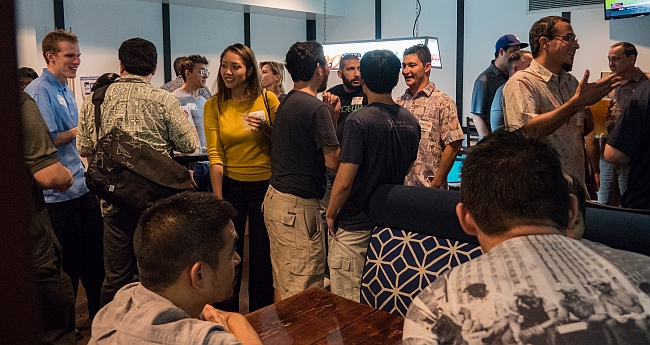 Come join us for February's WetWare Wednesday, brought to you by AT&T and helping to kick-off their annual AT&T Hackathon! Start building your team and get ready to build with their hardware kits! They even have prize categories in AR & VR too!
Students! This is a great opportunity to meet with people in the tech community and industry; start growing your network now!
Great OPPORTUNITY to Share Ideas
FREE Appetizers
FREE Parking
#WetWareWed
Want to stay connected? get up-to-date information about WetWare Wednesday by liking us on Facebook! Subscribe to our mailing list to receive invites!
*We welcome Software Developers & Engineers including individuals that are professors/instructors in the field, as well as students studying software development.