Here we go. The date just got confirmed, so we need YOU to RSVP NOW! Meet awesome PHP devs and other interesting people at ViennaPHP, enjoy a Club Mate or a beer and let's have fun. 

AGENDA
• "Welcome" by Boris Hrkic
• " [CANCELED] E-Commerce platform Elcodi (based on Symfony)" by Marc Morera ( creator of the E-Commerce platform Elcodi ) 
Marc Morera - Elcodi co-founder and Lead. He is PHP ninja entrepreneur and Symfony2 evangelist. Symfony Barcelona organizer.

Contact: 
Twitter: @mmoreram
Website: mmoreram.com
• Boost up your code with Specifications by Patrik Karisch

Big repositories, complex query builders, tight coupling to your ORM. Adding new behaviors or new findBy*() methods can be a mess. Everyone knows this trouble.

There is hope for you. This talk shows you how to decouple you from the ORM and writing general search behaviors for all your entities with the specification pattern. Your new specifications are not tied to any specific ORM. With the awesome RulerZ library they can be applied to any data source you can imagine - your repositories, arrays, API collections or even unicorns.

Patrik Karisch - "PHP backend guru at the web agency pixelart in Salzburg. If he is not coding, than he is cooking ridiculously good food."

Contact: 
Twitter: @PatrikKarisch
Website: karisch.guru
•  "SESSION III -> Databases! Differences between Storages, Services and a short overview when to use what" by Jakob Oberhummer

• "Outro" by Boris Hrkic
Additional talks? Sure! We need still talks, so please get in touch with Sebastian or Boris!
Sponsors? Sure! If you want to give thirsty devs something to drink while they talk about your company and remember it as one of the best around, come talk to Sebastian or Boris!
SPONSORS
B&G Consulting & Commerce GmbH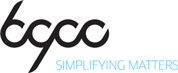 WANTED !!! 
Senior PHP Developer für Business Applications 
Stockwerk CoWorking 
Jetbrains
Github
*Attendance Policy:
*Respect and consideration for others are Top Priority; be considerate by refraining from being a "NO SHOW" (Not showing up and leaving your RSVP a "yes", or changing RSVP to a "no" within 2 hours of an event and not communicating with the organizer) or a "LATE CANCEL" (Cancelling out of an event within 24 hrs of the event).
*Events take work for organizers to coordinate, especially those requiring RSVPs. Make sure you are able to make it to an event to which you RSVP and if you anticipate a conflict or being late, give us a heads up. We understand that things come up and life interferes, but please do your best. ;)
*If you find that you can't make it to something you've signed up for -- CHANGE YOUR RSVP as soon as possible. Events take time & energy to plan. If you don't show up AND make no effort to let the Event Planner know what happened --- that's a "NO SHOW".
*No Show/Late Cancel policy: If you have a history of doing this (we keep track of attendance on your profile), we won't be able to count on you to show up when you say you are going to. Out of respect and courtesy to others that DO show up, we may bump you to the waiting list for meetups with limited space in favor of those with a positive attendance history. If you make a habit out of no showing or late cancelling, we may remove you from the group.