PLEASE REGISTER HERE: https://www.eventbrite.ca/e/ux-crunch-winter-job-fair-2017-tickets-36975408442 

UX CRUNCH - WINTER JOB FAIR 2017  
After the astounding success of our Summer UX job fair we are back again for our Winter UX Job fair. 

This time will be bigger and better with more companies & attendee than ever before. We are aiming for 25 + companies and 600 vetted mid-senior user experience attendees this time around. 
The UX Crunch Winter job fair will provide UXers a fantastic opportunity to network with over 25 major employers and training providers from the UX community. 
Our summer event had Lloyds Bank, IBM, Secret Escapes, Capital One, Bunny Foot, Reed.co.uk Foolproof, Salt, Conjure, Zebra People, indeed and many more exhibit.
Whether you are a seasoned contractor, a passive permanent employee or a UX newbie, the UX crunch summer job fair will open a window of opportunity that will benefit your future career.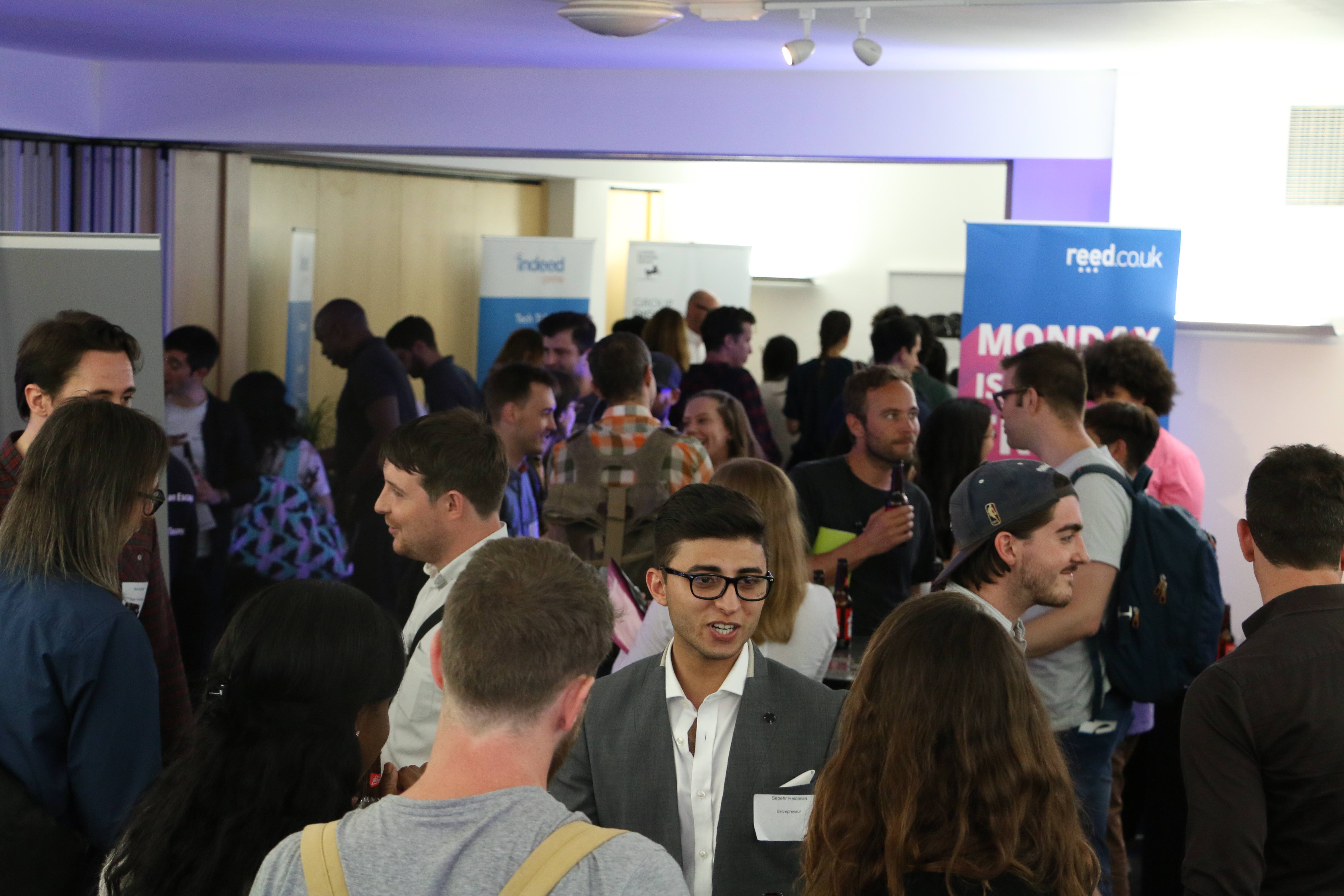 To make sure you get the most out of the evening, we will also be holding workshop sessions designed to enhance your career progression including:
Career stories talks  
Hear the career stories of industry leaders and ask your questions!
CV and portfolio surgery 
Get top tips from the industry top recruiters on how to create the best CV and portfolio
Networking Bar Free Beer 
The Beer bar is open to everyone throughout the evening to ease "networking nerves". There will be ample opportunity to meet other UXers throughout the event, so pop in for 10 minutes or 3 hours and see what is on offer, its free so you have nothing to lose.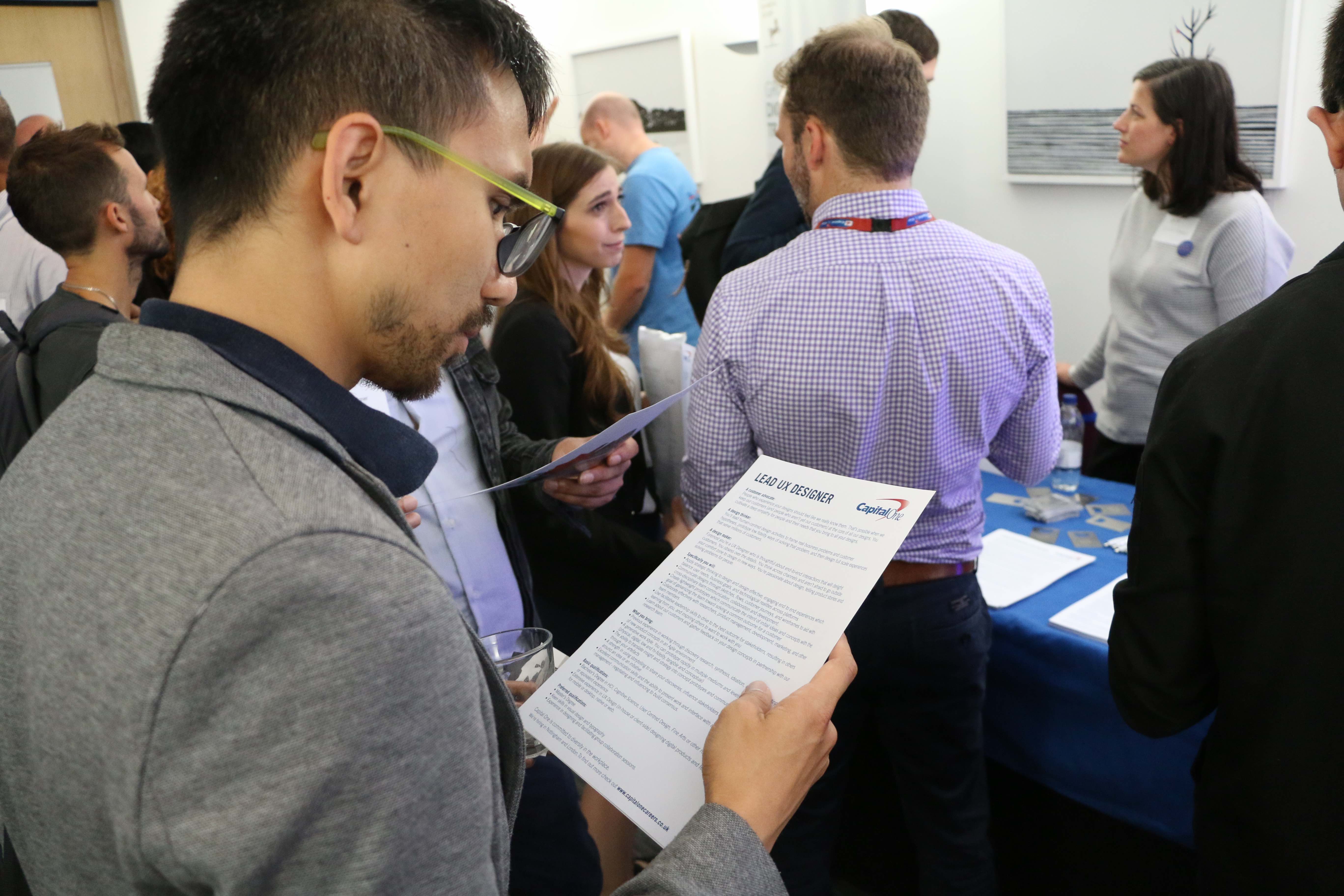 The Event will be held are the Cavendish Conference Centre in central London. The space holds up to 400 attendees at one time – Nearest tube stations are Oxford Circus (9 Min walk), Regent's Park (5 min walk), Great Portland Street (5 min walk) - Nearest Overground stations are Marylebone (15 min walk), Euston (15 min walk).
Ticket Registration 
There are two tickets and two time slots so that employers get to meet everyone throughout the evening. 
Entry times
A majority of the roles at the job fair will be mid to senior level. We welcome juniors, graduates and people who don't have UX specific experience however you will need to come at the designated time 
Experienced UX Practitioners 
(Minimum 1 year commercial UX specific experience)
Entry time - 6.00pm
Juniors, Graduates and people looking to change career paths.   
(All tickets are subject to application) 
Entry Time - 7.30pm
Please download a free Eventbrite ticket to confirm your attendance – do not take one unless you are certain to go, as we have limited spaces. -
No Ticket = No Entry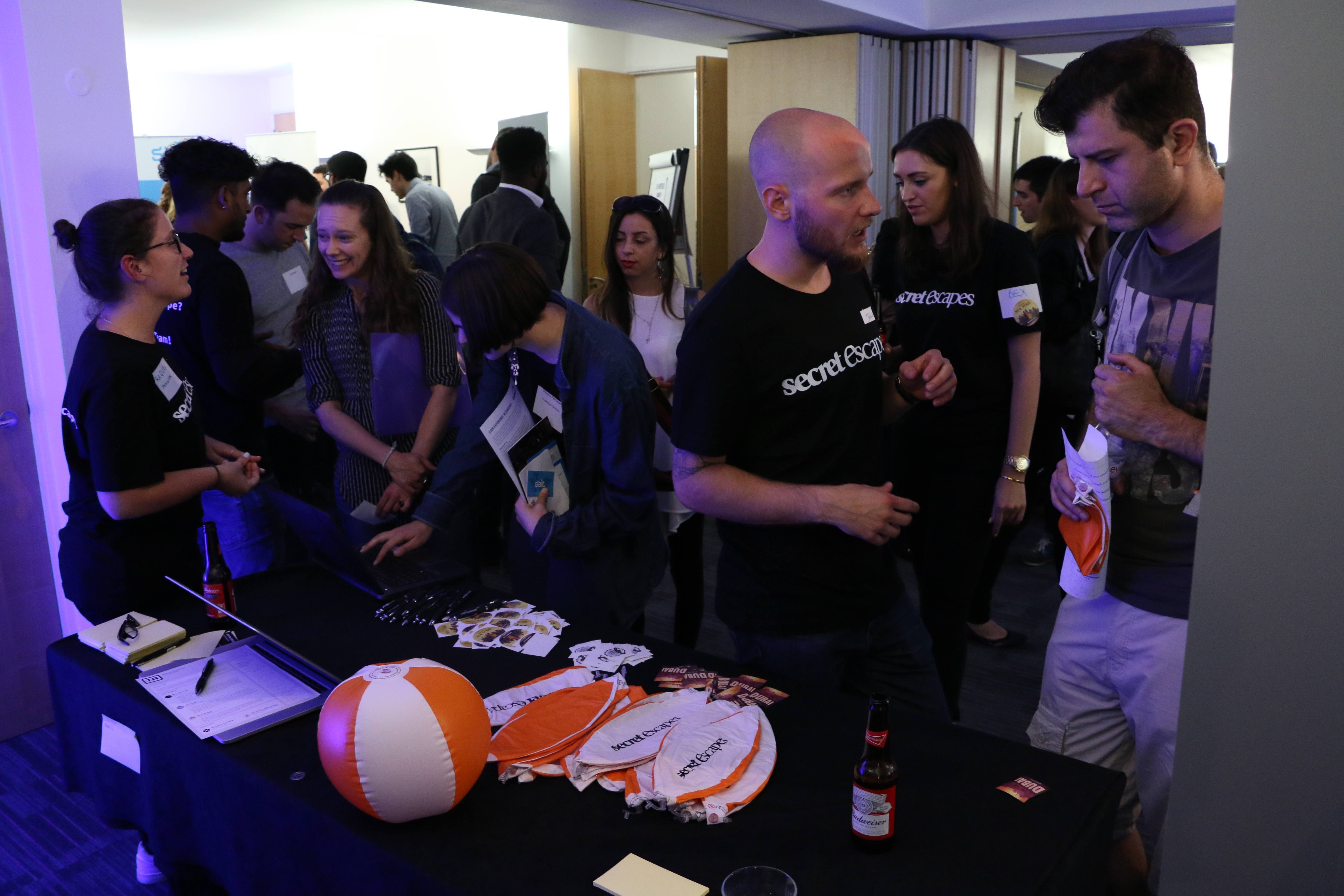 Key reasons to attend:
Tickets are 100% free for jobseekersFree talks throughout the evening   Out of hours, 6pm – 9.30pm no need to make excuses to get time off workMeet major UX employers  Hand your CV and portfolio directly to decision makers   Meet a diverse range of companies face to face   Take part in free career workshops and seminars  Meet and network with industry expertsAnd finally…… the best bit - Unlimited FREE BEER all evening
———————————————————————————————————————————
Want to exhibit?   
Looking to hire UXers? We know how hard it is hard to find great designers, so we have created this event to hopefully bridge that gap and solve some of your recruitment difficulties.
UX crunch is Europe's largest UX networking event company and we have one of the best UX followings in the world.
There is no better, cost and time efficient way to recruit in the current market. We will have over 600 designers attending throughout the evening, so if you would like to have a job stall at the fair, please contact [masked] or [masked] for further details.
We will try to accommodate as many companies as possible. we are very selective about who is allowed exhibit and they must prove that they have active roles that will appeal to our community.  
We are also looking for a major event sponsor and workshop sponsors so get involved! 
PLEASE REGISTER HERE: https://www.eventbrite.ca/e/ux-crunch-winter-job-fair-2017-tickets-36975408442