I bravi sviluppatori Node.JS sono in grado di produrre codice stabile in tempi brevissimi, facendo tesoro dell'esperienza e delle conseguenze del cambio di paradigma. Purtroppo, la maggior parte delle applicazioni scritte in Node non corrisponde a queste caratteristiche e finisce per assomigliare a "qualcos'altro" perdendo il vantaggio competitivo di una tecnologia così rivoluzionaria.
In questo corso andremo oltre le conoscenze di base, per affrontare i temi necessari allo sviluppo professionale di applicazioni robuste, scalabili e mantenibili, senza rinunciare al "Wow effect" della demo scritta in pochi minuti.
ARGOMENTI
Up and Running: un setup robusto è il primo passo verso uno sviluppo rapido e consistente.

Sviluppo applicazioni node con HAPI.

Node.JS in-the-large. Trasformiamo il nostro prototipo in un'applicazione enterprise.

Modularizzazione in Node: non sono Jar, non sono DLL, non sono gemme. Sono un'altra cosa.

TDD in Node.JS: strumenti e pratiche per costruire moduli affidabili e robusti.

Mastering complexity: ci sono più di 100k moduli pubblicati su NPM, quali fanno al caso nostro? Le strategie di componentizzazione "classiche" vanno riadattate al contesto Node.JS. Scopriamo quale relazione segreta lega la qualità dei moduli alla lunghezza della barba dell'autore.

Just-in-Time enterprise composability: costruire applicazioni complesse mediante composizione di altri servizi.

Enterprise deployment strategies: Docker, Gulp e gli altri trucchi del mestiere.

Node e sistemi distribuiti: architetture a microservices, integrazione con infrastrutture di messaging ed Enterprise Service Bus, integrazioni con codice legacy.
Perché partecipare?
Node.js non è solo un fenomeno hipster, ma la tecnologia che viene usata come veicolo di innovazione nelle più grandi aziende e organizzazioni del mondo, come il Guardian, Condé Nast, Paypal, Uber, Walmart, Paypal e tante altre.
È relativamente facile costruire un prototipo di applicazione Node.JS seguendo le indicazioni disponibili in rete. Quello che è realmente difficile è trasformare il prototipo in un'applicazione enterprise affidabile e mantenibile in produzione.
L'esperienza di Matteo ci permetterà di andare oltre i semplici tutorial, per costruire software production-ready a partire da una tecnologia che rompe gli schemi tradizionali, ma che richiede un diverso approccio alla progettazione.
 Docente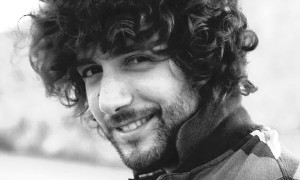 La sede del workshop
Il workshop si terrà presso la splendida cornice del Camplus Living Bononia, via Sante Vincenzi 49, Bologna.
Si tratta di un edificio molto suggestivo che ospita un campus universitario e che offre anche servizi business per meeting e convegni con sale attrezzate, connessione wifi, coffee break e tutti i confort.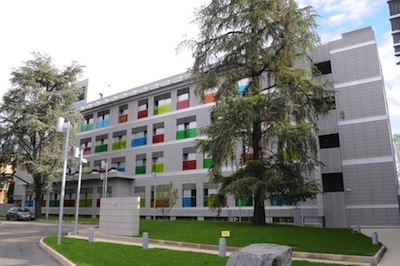 Orari
La giornata di workshop inizia alle ore 9:00 e termina alle ore 17:30.
Metodi di pagamento supportati
PayPal, Carta di Credito (via PayPal, al link: "Don't have a PayPal account?"), Bonifico Bancario su richiesta (info@avanscoperta.it).