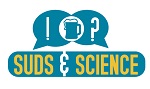 What Memory Research Teaches us About Eyewitness Accounts
Monday, January 4, 2016, 6.30pm to appr. 8.00pm
Advanced ticket purchase encouraged as space is limited but tickets will also be available at the door with payment via cash or credit card.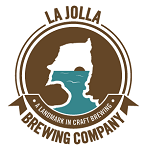 La Jolla Brewing Company
7536 Fay Avenue
La Jolla, CA 92037
We have all heard the term 'selective memory', but is there such a thing? How does our memoery really work? And what does that mean for eyewitness accounts? Join Dr. Wixted from UCSD as he leads us the latest memory research and its findings with regards to eyewitness accounts. 
About Dr. John Wixted:
John Wixted is a Distinguished Professor in the Department of Psychology at UCSD. He received undergraduate degrees in Biology and Psychology from UC San Diego in 1981 and then went on to earn a PhD in clinical Psychology from Emory Unviversity in 1987. In 1988, he returned to UCSD as an assistant provessor in the Department of Psychology, where he rose through the ranks and eventually completed a 10-year term as department chair. Although clinically trained, his research has always been concerned with understanding the basic mechanisms of human memory, which he investigates from a variety of different perspectives. In recent years, his work was focused on signal-detection analyses of recognition memory, the neuroscience of memory and amnesia, and eyewitness memory in the real world. His eyewitness identification research has focused mainly on (1) the diagnostic accuracy of simultaneous vs sequential lineups and (2) the (surprisingly high) information-value of eyewitness confidence. Professionally, he has served as editor-in-chief of the Psychonomic Society's flagship Journal (Psychonomic Bulletin & Review), and he recently completed a term as an associate editor of one of experimental psychology's leading journals (Psychological Review). Currently, he is serving as chief edctor of the upcoming 5-volume new edition of the venerable Steven's Handbook, which wll have a new name: The Steven's Handbook of Experimental Psychology and Cognitive Neuroscience. In recognition of his achievements, he has received numerous teaching awards over the years, and in 2011 he was the recipient of a prestigious award for distinction in contemporary research, the Howard Crosby Warren Medal.
About Suds & Science:
Suds & Science are bimonthly events that bring scientists to your neighborhood bar. Raise a pint and listen to a 15-minute fun-yet-informative presentation on a hot science topic followed by an open and engaging conversation. Ask questions and form opinions while enjoying an adult beverage. Suds & Science puts the fun and spirit(s) back into science.