​Ready to level-up your leadership game? The Communitechg Academy Strong Leaders program will help you become a manager people want to work for. Through this program of practical learning and 1:1 coaching, you'll explore goal-setting, communication, motivation, coaching and providing feedback, team dynamics, leading through change and personal productivity. On top of it all, you'll develop a network of fellow awesome leaders in the tech community.
Who is it for?
Strong Leaders is best for:
People managers with two to four years of experience ​managing direct reports

Those that find themselves saying "I've been a people leader for a couple of years and I want to advance my leadership capability"
What will I learn?

By the end of the program, you'll be set to:
Understand the skills and traits to excel as a people leader

Manage group dynamics and effective teamwork

Develop your range of leadership skills and abilities (i.e. leading change, resolving conflict and motivating others)

Coach effectively by learning the requisite skills, behaviours and personal qualities

Set goals and provide structure while keeping your team engaged

Empower your employees as employer brand ambassadors to leverage their circles of potential top talent
How big is the class?
The class will be capped at 20 and filled on a first-come, first-served basis with a limit of three participants per company.
Session Details:
Each of the three-hour workshops (10) that make up this program is offered in an open session format and are on the following days:
All sessions will be held at the Communitech Hub (151 Charles St. W., Kitchener) from 9:00 AM - 12:00 PM.
In addition to these scheduled classes, you'll have the opportunity to meet with your chosen coach (selection takes place after launch session) five times throughout the course, subject to scehduling between that coach and yourself.
Registration fees*:
Employees of startup and mid-size Communitech Member companies: $2,700

Employees of enterprise Communitech Member companies and Communitech associate member companies: $3,375

Non-members: $4,050
*Note: To encourage diversity of thought in the classroom, we cap participant enrolment at a maximum of three employees per company. If you would like more people from your organization to benefit from this program, let us know and we can talk about a potential team session.
Facilitated by:
Hannah Brown - LinkedIn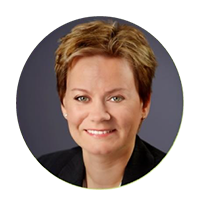 ---------------
Questions?
For more information contact the Communitech Academy: academy@communitech.ca
Cancellation policy: 14 days notice is required to obtain a full refund of the registration fee (Thursday, September 19 2019, by 5 p.m.)
-----------------
We have an awesome community. And we like to show it off.
Please be advised that photographs and video may be taken at Communitech events for use on Communitech web, print, and social properties. We won't sell your photo, but we may share it with media and/or partner organizations. By attending this and any Communitech event, you consent to being photographed and/or filmed, and to your image or likeness being used at Communitech's discretion.
Construction in the Region
As you may know, there is some construction happening in Downtown Kitchener, so you may hit some traffic getting here. Please check the latest updates from RideION.ca to help plan your best route.
Parking Downtown Kitchener
Parking made simple! Check out our up-to-date map to find out how to get downtown Kitchener, and where to park!