Oculus Quest Developers: A Game & App developers meetup!
We are expecting a short presentation and a demo from Jason Gluck
https://www.reddit.com/r/OculusQuest/comments/cnu5b8/working_like_crazy_on_my_first_game_ever_an_open/ a high-speed hover car that can be driven across infinite terrain
We will have a demo from Mark Brosche
"nothing big, just a little physics playground with my recreation of the half life 2 gravity gun. It only requires standing room."
We are expecting a demo and a short presentation from Meu (maybe)
Meu is a totally new way to communicate with your friends using your body language and filters that connect to your movements. Even if your friends don't have VR you can send them gifs you created with your movements.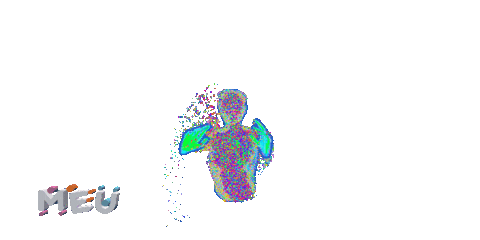 We are building out more features and trying to decide if we should gamify the platform more and would love your opinion.
we are also looking for people that would want to share their moves with the whole community and start to experiment with the actual friend system we are building out.
We'd love to hear from the developer community
We welcome adhoc demos and presentations.
Wow look an awesome Oculus Quest developer event in San Francisco week and its free. (I am the organizer) There will be cookies, and chips. Bring your Oculus Quest, show us your demo, share what you are working on, show us a tool you are using. Its show & tell time for Quest developers. Spontaneous presentations encouraged, we have chromecast for your slides.
This meetup is a chance for people who love the Oculus Quest to meet to talk about developing software for it. These conversations can include software development with Unity, Unreal Engine, and WebXR (previous known as WebVR ) please email [masked] if you would like to give a lecture, or a presentation or a short tutorial, or demo of your technology for other software engineers at this event to try.
This meetup is not really for the general public, it's meant for VR app designers and developers, people who write software, people who own an Oculus Quest and have already been developing their own software on it.
The venue is limited to 60 people.
While we are not charging for the meetup we are asking people to consider how they can pay it forward: one way is you can donate $5 or more to a real charity like this one. https://www.facebook.com/donate/1239480202890834/
Or this one https://www.facebook.com/donate/837355799969191/ in the amount of $5 dollars or more.
If you donate to another charity please let me know so I can keep track of how much these events are raising and who is donating. At some point in the future there may be special prizes for donors, or special invitations, things that non-donors will not find out about.
Submit a screenshot or photo of a charity donation (made for this dates event) here:
https://forms.gle/AKh1izgzucA4VJQ78
We ask you to leave the space in a better state than you found it!