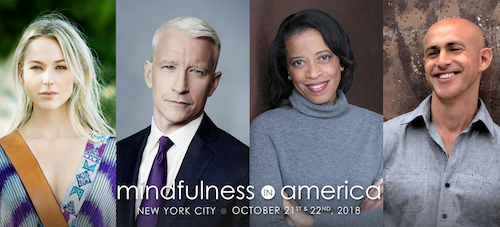 Mindfulness in America Summit
October 21st - 22nd
New York City
Join us in New York City October 21st - 22nd for the second annual Mindfulness in America Summit!
Jon Kabat-Zinn returns, and it will be cohosted agin by Anderson Cooper.
Interest in mindfulness is taking off in our world today, from schools to businesses to politics.
Yet there are challenges as well, as technology consumes more and more of our lives.
We will explore the latest research on mindfulness, the challenges present in our world, and look at ways to harness this capacity in each and every one of us.