This month create your own art work at a sculpture making session. A tour of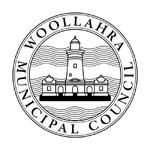 the Woollahra Small Sculpture Prize Exhibition at Council Chambers is included.
 Kids Club is a free program for primary school children aged 6-10 years in the local government area, as well as their parents/carers, to enjoy once a month at their local library –Watsons Bay on a Wednesday or Double Bay on a Thursday.
 Each month's club involves a new theme, and guest speakers, games, craft activities and pizza and light refreshments. In 2012 we aim to actively involve community members and groups as often as possible in our Kids Club sessions. We hope to host visitors from the community as guests to engage with the children and answer questions about their particular jobs or hobbies.