New England Healthcare Executive Meeting
January 5th, 7:30AM to 10:00AM
Winter Networking Social
LOCATION: Constant Contact, 1601 Trapelo Rd, Waltham, MA
Directions and parking information located at: https://goo.gl/maps/WLRSf
Join your NEHEN peers to welcome in the New Year at our inaugural Winter Networking Social. Share tall tales of family adventures, and join us for guest speaker, inventor and entrepreneur Giacomo Basadonna – tenured Professor of Surgery at UMass Medical. After this presentation, we will learn more about a number of our members whose companies provide valuable services for enabling the growth of our local healthtech ecosystem.

Special Guest Speakers:
Giacomo Basadonna, MD, PhD, FACS. Tenured Professor of Surgery, UMass Medical School – Surgeon, Researcher, Inventor, Entrepreneur & Chairman - NIAID/NIH Data Safety Management Board (list of publications on UMass website). Specialties include diabetes, organ transplantation and trauma medicine.
Christopher de Souza, Director, Broadview Ventures – Broadview Ventures is a philanthropic, for-profit healthcare venture fund supported by the Leducq Family Trust with a mission to accelerate the development of promising early-stage technology in cardiovascular and neurovascular disease. With venture capitalists becoming more risk averse and dwindling resources available to move early stage scientific research to commercialization, venture philanthropy gives new hope to emerging healthcare companies. Learn what Christopher has to say about translational philanthropic capital to bridge the "Valley of Death" for promising new technologies.


Presenting Companies:
Accuratus Lab Services: Microbiological, Analytical, Cleanroom, Stability and Anti-Microbial testing services.
Boston Engineering: As a dedicated extension of your product development team, we apply focused creativity and relentless determination to turn pipe dreams into pipelines, wishful thinking into measurable results, and process complications into progressive solutions. 
ClearRock: Leadership development, executive coaching, and outplacement firm that is recognized for genuinely caring about the people with whom we work.
ElectroSurge, LLC: Provides technical support to startups and mature companies developing innovative disposable or electronic medical devices. Know-how to meet the many conflicting requirements of engineering, manufacturing, marketing, regulatory, clinical, etc.

EMC Analytics Group: Competitive and strategic insights for the global life sciences market by identifying and assessing competitive threats as well as areas of potential competitive opportunities.
Evaluate: Market intelligence leader in consensus forecasts and analysis of the life sciences industry. Evaluate helps companies make intelligent, efficient decisions about commercial value and opportunity.
Joslin Diabetes Center: Joslin Diabetes Center undertakes diabetes research, clinical care, education and health and wellness programs on a global scale Our mission is to prevent, treat and cure diabetes.  Our vision is a world free of diabetes and its complications.

KLR: KLR is a prominent New England Regional Public Accounting Firm with Global capabilities. The Firm's healthcare practice serves medtech companies providing them with accounting, tax and consulting services.

Larchmont Strategic Advisors: Reimbursement analysis, planning and advocacy for innovative products across the entire life sciences / medical technology spectrum. 
MedChem Partners: Comprehensive synthesis and medicinal chemistry support to biotech, pharmaceutical companies and universities engaged in drug discovery and research – from strategic planning to hit evaluation and validation to lead optimization and pre-clinical development.
Medical Development Partners: Executive coaching that helps medical device professionals achieve their personal and professional goals with balance.
MindLeaf: Oversight and governance to all Compliance regulations (ICD-10, MU-2, HIPAA Privacy & Security, Release of Information, Medical Records) that affect business operations and/or revenues. Provide pre and post compliance deadline risk mitigation strategies.
Mintz Levin: Broad-based legal services, including IP strategy, prosecution and litigation; licensing; strategic alliances; manufacturing and distribution agreements; joint ventures; corporate finance; SEC compliance; healthcare regulatory compliance; and start-up representation.
MolecularHealth: Our TreatmentMAP™ solution provides a best in class software and diagnostic platform for molecular interpretation, drug safety and unique treatment decision support for each and every cancer patient.
Mountain Meetup: Mountain Meetup is a full day non-conference focused on bringing together the Investment community with Life Sciences and Healthcare entrepreneurs at Wachusett Mountain Resort. The only agenda is to meet up and have fun!
North Shore InnoVentures: North Shores InnoVentures' collaborative business model allows us to provide promising young companies office space, shared laboratories and equipment, sponsored professional services, successful entrepreneur mentors, and investor advisers.
ShoeBar Associates: Consulting on software validation, quality systems, electronic records and signatures, and regulatory aspects of software. Assistance in transition to Agile software development approach.
United Benefit Services: Innovative services, resources and expertise to assist your business in managing benefit costs, simplifying HR and fully engaging employees.

Vital Now!: Helps companies build brand awareness and market share by executing dynamic, integrated marketing programs.

Sponsorship kindly provided by:
Platinum Sponsor:
CMC Consulting - Global M&A Specialists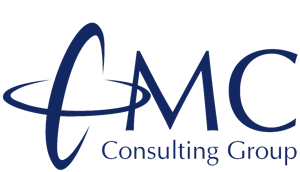 Silver:
Bridgemedica - Your partner for product development and manufacturing


McLane Law - 95 Years of Legal Excellence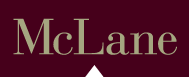 Location: Constant Contact - Industry leading email marketing tools