In this breakfast event, we will be discussing challenges around recruiting and building a truly diverse workforce.
If you've worked in recruitment over the last few years, chances are you've been involved in discussions around diversity and inclusion. In a recent survey, 78% of talent professionals and hiring managers say that diversity is the top trend impacting how they hire.
In today's candidate-driven market, building a diverse workforce is no longer a nice-to-have but a must-have for companies to become a truly attractive workplace for top talent.
But, the question remains for a lot of employers: how can they introduce meaningful diversity initiatives into their hiring practices without crossing the lines of legality and data compliance?
Join this intimate speaker and networking breakfast event, where we will discuss challenges, opportunities and best practices around recruiting and building a truly diverse workforce.
What's being discussed
Meaningful improvements in hiring practices to boost diversity in your talent pipeline
The opportunities and impact a diverse employer brand can bring
How to plan and track the success of your diversity and inclusion efforts
How to ensure you remain compliant
…and much more!
Speakers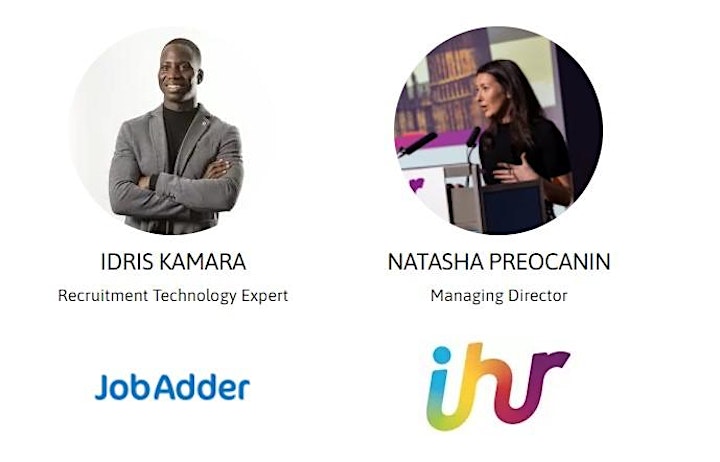 Who will be attending?
This speaker & roundtable networking breakfast event is exclusively reserved for 30 In-house recruitment/HR professionals from a variety of companies.
Agenda
08:30 – Registration with complimentary hot breakfast rolls, pastries, tea, coffee & juice
09:00 – Opening announcements
09:10 – 1st and 2nd guest speaker presentation
09:50 – 1st interactive roundtable discussion session
10:30 – Coffee break
10:50 – 3rd guest speaker presentation
11:10 – 2nd interactive roundtable discussion session
11:45 – Closing comments & peer-to-peer networking
12:00 – Event close
Host
IHR is the largest and most engaged community for In-house Recruiters. Our 20,000+ members benefit from over 70 events each year ranging from 1000-strong exhibitions and high profile awards to exclusive half day breakfasts and targeted dinners for Recruitment Leaders. We also produce industry leading digital whitepapers, webinars and speaker videos alongside a reviews-based industry supplier directory. Not a member? Why not join for FREE today!
Restrictions
Strictly reserved for In-house Recruitment and HR professionals only
Recruitment agencies and industry suppliers are not permitted to attend (other than our official event partner)
Event partner

Founded in 2007, JobAdder is an innovative B2B, cloud-based SaaS platform designed to help make recruiting more efficient and joyful for everyone.
Already trusted by thousands of businesses worldwide, JobAdder empowers in-house recruiters and talent acquisition teams to spend more of their time delivering real human value to candidates and hiring managers and less time on repetitive admin.
JobAdder operates globally, with headquarters in Australia, and local customer-facing teams in the UK, USA, Canada and New Zealand.