New England Healthcare Executive Meeting
How Clinical Information Adds Value to Healthcare Innovations
February 1, 2016, 7:30AM to 10:00AM
LOCATION: Constant Contact, 1601 Trapelo Rd, Waltham, MA
Directions and parking information located at: https://goo.gl/maps/WLRSf
Program description:
You are building a great new product. Will it improve the lives of patients, reduce healthcare costs and save time for clinicians? How good is your clinical data to validate your claims?
Our panel includes clinical experts, corporate business development and private equity venture investors investing in cutting-edge health technology. Let's hear what they have to say about major clinical trends that expect to shape the industry going forward. We are also looking forward to answering your questions and offering guidance to your venture.
Program Moderator:
Alan D. Lucas, Partner CMC Consulting Inc., Boston



Special Guest Speaker:
Giacomo Basadonna, MD, PhD, FACS. Tenured Professor of Surgery, UMass Medical School – Surgeon, Researcher, Inventor, Entrepreneur & Chairman - NIAID/NIH Data Safety Management Board (list of publications on UMass website). Specialties include diabetes, organ transplantation, surgery, cardiovascular medicine and treatment of hemorrhage.
Panelists:
Giacomo Chiesi, Board Member, Chiesi Group, Cambridge, MA

Natalie S. Rudolph, PhD, Rudolph Biomedical Consulting, Boylston, MA
Ali Tinazli, PhD, Head of Healthcare and Life Sciences Strategy, Strategy & Incubation, HP Inc.
What to expect:
Learn from these clinical and business development experts about the changing face of evidence based medicine and how to translate clinical data into financial/economical models to drive clinical adoption.
Who should attend:
CEOs, CMO, CTO, VP BD, Clinicians and anyone interested in learning about issues and opportunities for new business and entrepreneurial ventures, as well as how existing businesses can seek a better understand of how clinical Information Adds Value to Healthcare Innovations.
Topics to be covered:
Study design; Pilot trials, Clinical evaluations, Prospective, Randomized multi-center

Avoid the danger of negative data

How to use clinical data for multiple purposes: marketing, regulatory etc.

How to spend funds wisely and avoid unnecessary pre-clinical and clinical studies

How to use clinical information to attract capital

FDA and study design

Interacting with funding agencies and investors

Analyze results, present them and publish them to add value
Biographies:
Giacomo Basadonna, MD, PhD, heads the Medical Affairs Consulting Division at CMC.Giacomo is a member of 23 national committees, 3 hospital committees and 14 professional societies. Having held offices in these committees throughout his career; Dr. Basadonna has designed and obtained 16 grants, including those from large companies and government departments. His previous hospital appointments include UC Davis Medical Center, Yale New Haven Hospital, and UMass Memorial Hospital.
Additionally Giacomo has held Chief Medical Officer positions for companies, including Z-Medica. Giacomo holds an MD and PhD from the University of Milan and has presented at over 80 major conferences and TV appearances during the course of his career. His publications include over 80 abstracts, 13 limited dissertations, and over 80 publications in peer review journals.
Giacomo Chiesi has over 10 years experience as a Board Member at the Chiesi Group, his family business.
In his tenure with the Chiesi Group he has directly structured and executed deals for more than $800M in value. In this career, he has assessed more than 20,000 different compounds and in all stages of development.
Before going back to Chiesi, Giacomo was a consultant with Bain & Co, where he led teams in a variety of due diligence, restructuring and strategy projects for consumer goods and IT companies in different countries. Previously he was with Accenture where he led large client teams in outsourcing projects across Europe and US for clients in the transportation and retail business.
Giacomo earned a M.Sc. degree Magna cum Laude in Telecommunications Engineering from the University of Parma, Italy, and an MBA from the University of Chicago Booth School of Business with concentrations in Entrepreneurship and Finance. He currently serves as a Board Member or Observer on the Board of Chiesi, Chiesi USA, Aura Bioscience and Minoryx Therapeutics. He is also on the Advisory Board of Abingworth Capital Partners and Mercurio Capital Partners.
Natalie Rudolph, PhD, provides consulting services to small biomedical companies and research institutions to help plan research and organize R&D projects and submit grant and contract proposals to fund them. Dr. Rudolph's familiarity with both corporate and academic research culture draws on more than 25 years of experience in the biotech and biomedical industries, including scientific and management positions at two start-up biotechnology companies. She has a proven track record in securing federal research grants and contracts, having helped to raise more than $38 million in non-dilutive funding. She takes an enterprise-wide approach to planning research projects, mustering resources and tracking budgets and timelines. She also coaches scientists on proposal preparation, and organizes and manages the proposal process for large research consortia. Dr. Rudolph has an "alphabet" of biomedical project experience spanning nearly from A to Z, ranging from antibodies to yeast carbohydrates. An effective leader, facilitator and presenter with excellent oral and written communication skills, Dr. Rudolph shares with her clients an entrepreneurial spirit and a love of science. She holds a Bachelor of Science degree from Cook College at Rutgers University, and a doctorate in biochemical genetics from the University of Wisconsin - Madison. She completed postdoctoral research in cell and molecular genetics at the University of Rochester Medical School and Children's Hospital-Boston.
Ali Tinazli, PhD. After receiving his Ph.D. in Germany and being published with about 20 publications such as in high impact journals such as EMBO, Nature Cell Biology, Nature Nanotechnology, Dr. Tinazli was in corporate development at Applied Biosystems (now: Thermo Fisher) and covered the European landscape in biotech and in-vitro diagnostics innovation. Ali Tinazli co-started in 2008 Sony DADC BioSciences, a new biomedical business at SONY, which became recently an independent company within SONY Corporation. Dr. Ali Tinazli joined HP Inc. in 2015 and is leading the strategy for healthcare and life sciences.
In addition, Ali currently sits on the Advisory Board of Edico Genome (La Jolla, CA) - a bioinformatics/computer processor firm as well as IntelleRx, a private equity firm out of Maryland. On international assignment, Ali is serving as a Board Member of InnVentis – a precision medicine company based in Germany and Israel. Occasionally, Ali is guest speaker in academia such as at MIT and Stanford and referee in various scientific journals. He is also serving as an Industrial Advisory Board Member at the University of Houston (TX).
Alan D. Lucas, Partner CMC Consulting Boston, Inc.
Alan has served in high level business development and marketing positions along with consulting for development stage and emerging medical technology companies for more than 25 years. He has global senior management experience enhancing investor value, including execution of successful cross boarder M&A transactions, fundraising, IPOs and private placements. He has a diverse product and cross functional expertise in medical technology, with particular emphasis in procedure-specific devices and implants used in cardiovascular, orthopedics, general surgery, radiation oncology; and knowledge of intellectual property portfolio development. Alan founded in 2009 the New England Healthcare Executive Network (NEHEN). In February 2010 he joined CMC Consulting Boston as a Partner specialized in the medical technology market. www.cmc-co.net.
Sponsorship kindly provided by:
Platinum Sponsor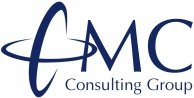 Silver Sponsors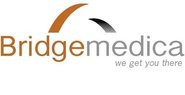 Venue Host

Promotion