The Ideas Maker (TIM) and GDG North Jersey is hosting the Google I/O Extended event at Rutgers Business School again this year! Last year over 150 people attended on a single day and this year it should be even bigger and better. 
This 3 day event will consist of Technology, Entrepreneurship, Hackathons, food, giveaways and other fun events.  We'll be connecting students, entrepreneurs, Google and Industry Execs, Companies and Startups. This is an initiative by students and entrepreneurs at Rutgers University.
BREAKFAST AND LUNCH SPONSORED BY GOOGLE
Reserve your spot before the event is fully sold out. Make sure to sign up here: 
https://www.eventbrite.com/e/2nd-annual-google-io-extended-2017-at-rutgers-university-tickets-32426127420

Page last updated: May 3rd, 2017
More details on speakers, days and agenda will be available soon!
Thanks to our partners and collaborative groups for the initiative
// The Ideas Maker // Rutgers University // Google Developers Group North Jersey // NJ Small Business Development Center // Rutgers CEO // America's SBDC // The Services Group // NYC 3Ducation //
Please sign up for either one of the following days: Or all three of them!
Interested in Giveaways and updates? Follow all the latest on: 
Twitter, Facebook and Instagram
Day 1: May 17 (The Technology Day)
From 10:00am to 6:00pm we will be getting through hand's on sessions, IO livestream, networking and more.
// Live stream of I/O from San Francisco (choice streams will run throughout the day) 
// On the spot pitch competitions 
// Tech talks
// Hands on Code Labs
// 3D printed Give-aways
Day 2: May 18 (Business Day)
From 10:00am to 6:00pm we will be getting through hand's on sessions on how to make better business strategies and decsions.
// Startup Pitch
// SEO Hands-on Session
// Introduction to Google Analytics, Adwords and Adsense
// 3D Printing and 3D design
// Getting on Google: The guide to taking control of your business
Day 3: May 19 (Half Day Hackathon)
From 10:00am to 6:00pm we will be working on challange based micro hackathons using google cloud and more!
// Create apps using Google Cloud
// Individual Hackathon with First prize of $250 and second prize of $100
// Bonus: Showcase your work to local development companies and (get hired)
Our Speakers
Alfred Blake
www.rulebreakeru.com
Alfred is the assistant director of the Entrepreneurship Programs Rutgers Business School & Founder of Rule Breaker University. A successful business man, he additionally mentors and coaches entrepreneurship to over 500 students in the Newark and New Brunswick campuses of Rutgers Business School.

Todd Nakamura
Todd is the founder of Google Developers Group North Jersey and a full-time software and database architect.  
Kristina Durante
www.kristinadurante.com
Kristina Durante is an associate professor of marketing and the marketing PhD program coordinator at Rutgers Business School. Kristina is a social psychologist interested in the biology of decision-making.
Richard Berta
Richard is the DoubleClick Agency Lead at Google. His motto in three words: "Simplify, Amplify, Optimize." He is a Googler who's accumulated ten years of experience across digital & social marketing, including: programmatic media, marketing automation, management consulting and media sales.
Rafael Soberal
Rafael is an award-winning creative director with a strong business sensibility leads multi-country teams to develop and reposition brands across the US, Asia, Europe, and Latin America through strategic integration of digital, social, and traditional solutions. His clients include the likes of Disney! 
Cheryl McCants
Cheryl McCants is a bilingual, award-winning communications professional and entrepreneur with 25+ years of experience. She is the president and CEO of Impact Consulting Enterprises, a New Jersey-based strategic communication, marketing and public relations firm with global reach.
Manojit Nandi
Manojit Nandi is a data scientist who has worked in cyber-security and marketing analytics. He specializes in statistical machine learning and is interested in how to use data to solve problems with high social impact.
Rahul Anand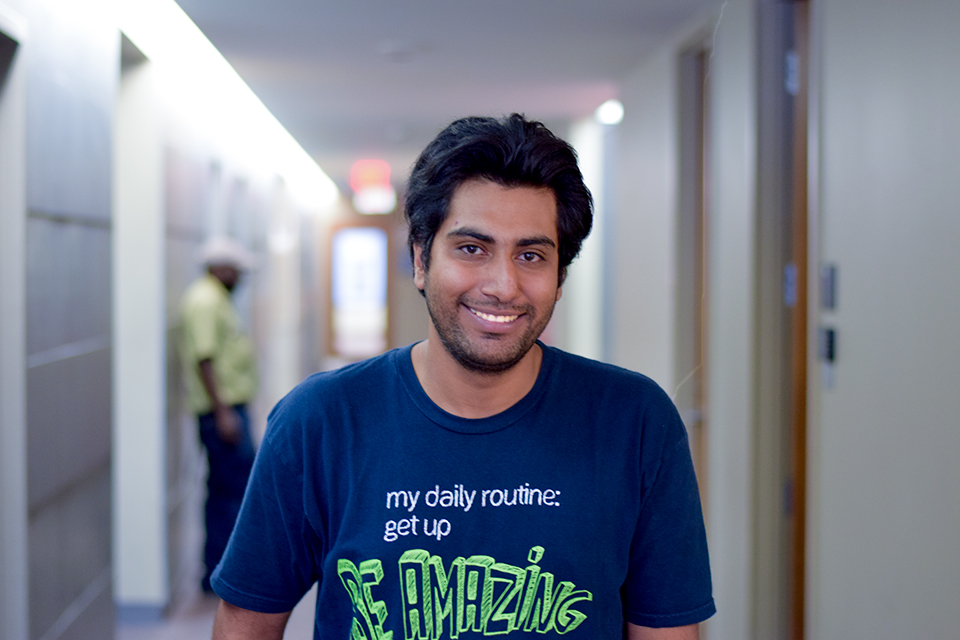 Rahul Anand is the founder and general partner at The Ideas Maker, a web and app development company which he founded while persuing his degree at Rutgers. He is also the Rutgers Student Entrepreneur of the Year and an ex-google employee. You can read more about him here.