New England Healthcare Executive Meeting
Monday December 2, 2013 from 7:30 AM to 10:00 AM
Location: Whitehead Institute for Biomedical Research
Nine Cambridge Center, Cambridge, MA 02142
Financing Trends for Life Sciences and Healthcare Innovation
A Comprehensive Perspective of Today's Financial Markets for Life Science Companies
Join us for a panel discussion of the past, present and future trends in life science financial markets.  Healthcare companies have livened the public stock markets with significant gains over the last two years and over 35+ IPOs in 2013.  This is a big development for the industry creating a whole new stable of public companies and resources to fund the next generation of medical innovation.  Our panel includes experts from across the industry (banking, legal, private equity, buy-side and corporate) that have been on the front lines.  Let's hear what they have so say about the future.

Program Moderator:
Douglas MacDougall, President MacDougall Biomedical Communications
Panel Presenters:
Daniel B. Dubin, M.D.,Vice Chairman, Leerink Swann; Founder, MEDACorp
Todd Foley, Managing Director MPM Capital
Peter Kolchinsky, Ph.D., Managing Partner, RA Capital Management, LLC
David E. Redlick, Partner Co-Chair, Life Sciences Group WilmerHale
---
Daniel B. Dubin, M.D, Vice Chairman, Leerink Swann; Founder, MEDACorp
Daniel B. Dubin has been an advisor to institutional investors and corporate life sciences clients since 1996. Dr. Dubin is also a member of the Management Committee and Chair of the Commitment Committee at Leerink Swann.
He was an instructor in Dermatology at Harvard Medical School and has held staff appointments at the Brigham and Women's Hospital and Dana Farber Cancer Institute. While at Brigham and Women's Hospital, he served as Ambulatory Medical Director of Clinical Dermatology and as a member of the Clinical Executive Committee. 
Dr. Dubin is a graduate of Dartmouth College and Harvard Medical School and completed both an internship in internal medicine and a residency in Dermatology at Massachusetts General Hospital. He has published over 30 manuscripts in medical journals and textbooks and performed a NIH training fellowship at the Harvard Skin Disease Research Center. He serves as a Director of Leerink Swann and is the former Chairman of MetaWorks, Inc
Todd Foley, MBA Managing Director MPM Capital
Todd Foley joined MPM's Boston office in 1999 and currently manages the MPM-Novartis Strategic Funds in addition to investing MPM's main funds. Prior to MPM, Mr. Foley worked in Business Development at Genentech and management consulting with Arthur D. Little. He holds a B.S. in Chemistry from MIT and an M.B.A. from Harvard Business School.
Peter Kolchinsky, Ph.D., Managing Partner, RA Capital Management, LLC
Dr. Kolchinsky is a founding Partner and Portfolio Manager at RA Capital. He is active in both public and private investments In biotechnology areas as diverse as drugs, medical devices, diagnostics, and life science tools. He authored the e-book "The Entrepreneur's Guide to a Biotech Startup". He also serves on the board of the American Fertility Association, and is a board member of several private healthcare companies. In the past, Dr. Kolchinsky has served on the Board of Global Science and Technology for the National Academies of Sciences. He received a PhD in Virology from Harvard University. His doctoral work involved studies of the mechanism by which HIV infects cells. He received a Bachelor's degree from Cornell University.
David E. Redlick, Partner Co-Chair, Life Sciences Group WilmerHale
Mr. Redlick is the co-chair of WilmerHale's Life Sciences Group. His practice focuses on corporate and securities law, with an emphasis on public offerings, mergers and acquisitions, venture capital transactions and corporate collaborations. For more than 30 years, Mr. Redlick has served as counsel for a broad range of clients, including public and private life sciences and high technology companies, investment banks and venture capital funds. Mr. Redlick is rated by Chambers USA and Chambers Global in Band 1 in the Life Sciences: Corporate/Commercial category and is recognized as a "Leading Lawyer" in life sciences by Legal 500 United States.
Douglas MacDougall, President, MacDougall Biomedical Communications
Douglas MacDougall is the President of MacDougall Biomedical Communications. Doug has been actively involved in the biotechnology industry for over 25 years and has provided strategic communications counsel and developed corporate communications plans for over 300 clients in the life sciences space. He speaks on topics related to crisis communications, investor relations, media relations and corporate positioning. Doug uses his extensive industry network to assist many of his clients in fund raising, partnering and executive coaching. Doug has also been a consultant to the national Biotechnology Industry Organization for over 11 years and is the founder and leader of the BIO Executive Workshop Series on "Effectively Presenting to Investors", coaching over 1,200 life science CEOs around the world.
Doug has been a member of the MIT Venture Mentoring Service for 10 years and is on the Board of Overseers of the Boston Museum of Science. Prior to founding MBI, Doug was Chief Financial Officer of Cetek Corporation and prior to that, Senior Vice President at Feinstein Kean Healthcare (FKH) where he built innovative corporate communications and investor relations programs for its biotechnology clients over a six-year period. Before joining FKH, Doug was Vice President of Finance and Administration of publicly-held Applied DNA Systems for a period of six years. Doug has a BS in Business Administration from the Rochester Institute of Technology.
Sponsors:
Platinum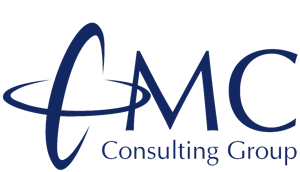 Silver