Festival of Female Entrepreneurs launches in Manchester!
Due to the ever-evolving situation with COVID-19, the safety of guests, speakers and staff is of utmost importance so we will be monitoring the situation around in-person events. In the case of a cancellation / postponed event you will be able to get a full refund.
After successfully running the event in Bristol for the past eight years, Enterprise Nation brings the Festival of Female Entrepreneurs to Manchester!
Hosted at Spinningfields Conference Centre, the festival will bring together like-minded women in business and provide you with practical tips and inspiration from trail-blazing women across multiple industries.
Bring along your business bestie or come solo, either way you are guaranteed to have a great day.
"The Festival of Female Entrepreneurs is an amazing day which allows me to connect with like-minded business owners. Social media is great but nothing beats that human connection!"

"I gained so many practical tips on the day to apply to my own business and heaps of inspiration which really motivates me to keep reaching my business goals".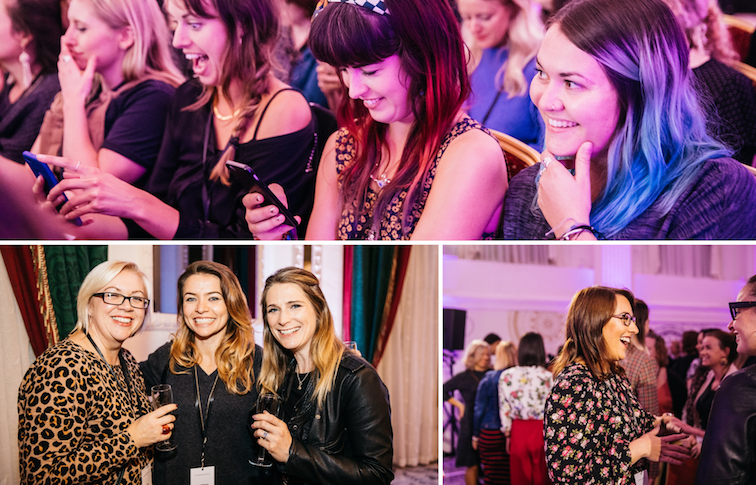 ---
Your exciting event agenda:
Please be advised we will be adding more speakers to our agenda, across multiple industries! Agenda and timings are subject to change.
09:30am: Registration, mingling and plenty of caffeine
10.00am: Welcome from Emma Jones MBE, founder, Enterprise Nation
10.15am: Delightful chocolate, handcrafted and wrapped by an all-girl team: Emma Jones interviews the equally delightful Lucy Elliot, co-founder, Creighton's Chocolaterie
After studying Graphic Design at UAL, Lucy worked at fashion brands Ollie & Nic and Lazy Oaf to learn as much as she could about the phenomenon of building a creative brand. In 2010, the first episode of The Great British Bake-Off was aired and this took Lucy's creative passion in a whole new direction. She started a food blog and found that chocolate was becoming a firm favourite to work with. Things escalated and caught up in the excitement of something great, in May 2011 Lucy and Andrea (Mum) suddenly had the keys to a shop on their local high street… and that's where it all began! Lucy now heads up the creative side of Creighton's, designing each range, packaging and branding.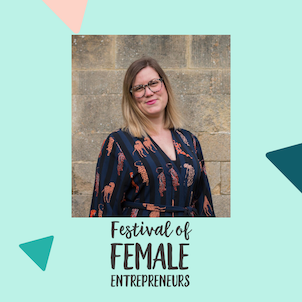 10:45am: The 7 steps on getting into the press: Practical workshop hosted by PR expert Amanda FitzGerald, founder, The Ultimate Door Opener
10:50am: TBA
11:10am: TBA
11:30am: Coffee break
12:00pm: Becoming the North West's youngest independent female restaurant owner: Emma Jones interviews Karina Jadhav, founder, Menagerie Restaurant
Karina Jadhav is the North West's youngest independent female restaurant operator and owner. Karina is the former co-founder and creator of Neighbourhood, Victors Hale and Southern Eleven. Her latest venture, Menagerie, converges the genres of gastronomy, art and performance. The restaurant has garnered international attention for hosting a roster of celebrities including Justin Timberlake and Drake. Menagerie also sets the scene for the Real Housewives of Cheshire. Hear Karina's top tips on growing a successful brand, hiring and gaining media attention.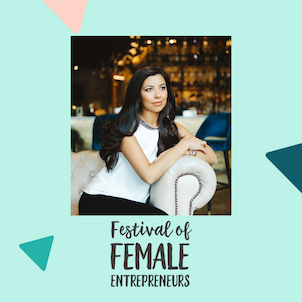 12:30pm: TBA
1:00pm: Networking lunch
2:00pm: Duck & Dry: the vision and energy behind London's best blow dry bar: Emma Jones interviews Yulia Rorstrom, founder, Duck & Dry
Passionate about beauty and entrepreneurship with a desire to create an exciting new brand, Yulia left her career in finance and set out to create a modern styling destination. In 2014 Yulia opened doors to the Duck & Dry's flagship store where you can enjoy a glass of prosecco, browse through a menu of on-trend blow drys and chic updos or get a trim by a skilfully trained stylist. Meticulous attention to detail, bright and beautiful interiors, feel-good vibes and a buzzy atmosphere, proved an instant success.
In 2019, Yulia launched sister brands Duck & File and Duck & Pluck in select stores. Following the experiential ethos of Duck & Dry, the brow and nail bars are part of London's first social beauty spaces, where feathers can be styled, brows preened and nails perfected, all in one nest, amidst stylish interiors and a happening environment.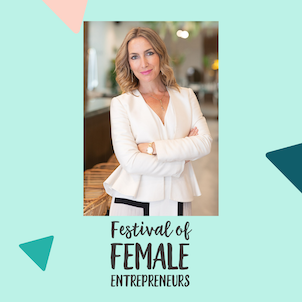 2:30pm: TBA
3:30pm: Celebrating and revolutionising what modern day careers look like: Emma Jones chats to Jessica Heagren, founder, That Works For Me

Jessica Heagren is the CEO and Founder of That Works For Me, a flexible working platform launched in 2019 to revolutionise the 9 to 5. Designed to be a place where talent meets the real world, whether people are searching for flexible work, or recruiting for a skilled role, That Works For Me provides a flexible working service like no other.
With a background of high powered roles in financial companies, such as Direct Line Group and RBS Insurance, Jessica was inspired to set up That Works For Me after finding it difficult to negotiate flexible working in a senior position on her return from maternity leave. She spoke to many other people in the same position. Deciding something needed to change, she set up the company after a year of planning with partners Nicola Good and Gemma Blake. It's fast becoming a vital work hub with over 1,000 members.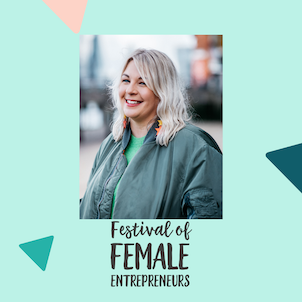 4:00pm: Running a luxury fashion empire: Emma Jones interviews Real Housewive's of Cheshire star and founder of Forever Unique, Seema Malhotra
Seema Malhotra is an established fashion entrepreneur and star of Real Housewives of Cheshire. Seema founded Forever Unique with her husband Sandeep in 2008. The brand has gone on to pave the way for accessible and affordable designer fashion and the Manchester-based brand is a go-to for celebrities including Kate Middleton and Miley Cyrus.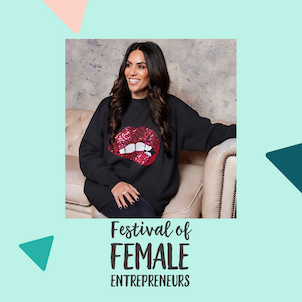 4:30pm: Mingling

5:00pm: Event ends
---
What does your ticket include?
- Access to the keynote stage with a full day of inspiring talks that will give you practical tips to grow your business
- Exhibitor area and business advice zone
- #supportsmallbiz pop-up shop
- Networking lunch
- Opportunities to meet like-minded women in business
Further opportunities on the day
- Speak at the event to inspire and educate our audience
- Sell your products at the #supportsmallbiz pop-up shop
- Advertise your business in the festival newspaper, distributed to all attendees on the day (£180 + VAT)
- Take a stall on the day to advertise your services and chat to attendees. Includes a mention in the festival newspaper and promotion in the lead-up to the event (£280 + VAT)
To discuss these exciting opportunities please email holly@enterprisenation.com


---
About Enterprise Nation
Enterprise Nation is the UK's most active small business network and we have helped thousands of people turn their good idea into a great business.
Enterprise Nation membership gives you access to exclusive opportunities to grow your business and connects you with like-minded entrepreneurs and business experts who can help. Membership is just £10 a month and you can cancel at any time. By selecting the 'plus membership' ticket, you'll automatically get 25% off this event too!
---
Event partners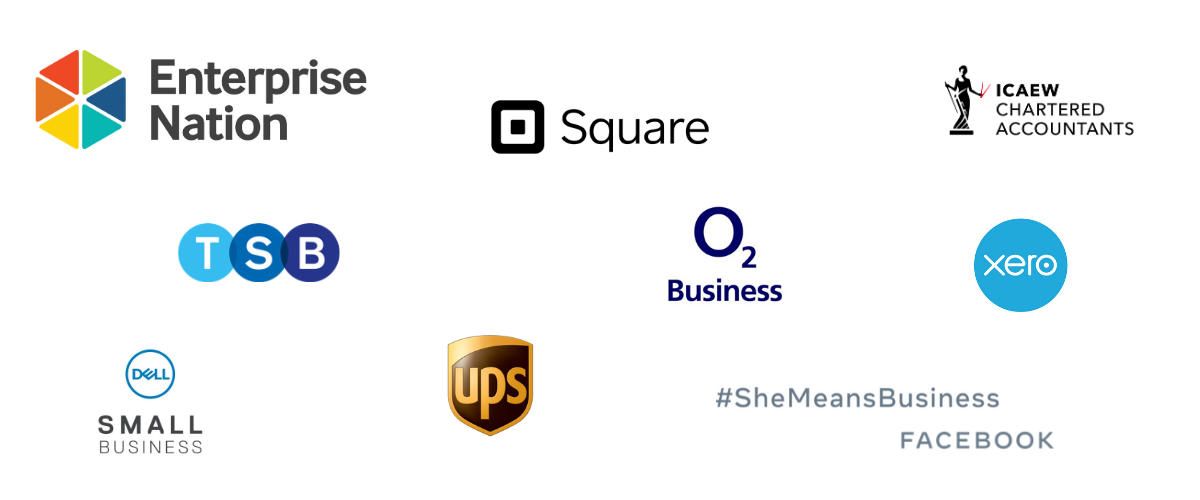 ---
Cancellation policy
For a full refund, cancellations must be made at least 48 hours prior to the event.
Please note that in the event you are unable to attend this event due to cancellation from yourself or Enterprise Nation, we are unable to refund any associated costs such as hotel or travel.