EXPERTS PANEL:
Branding, in the Age of Digital Marketing... Who Needs it?
It's not just a sexy headline, we're going to debate this six ways from Sunday.
Look, most will agree that branding is important, sure!  But how important?! How much preliminary branding effort is too much? At what point does that focus on positioning and messaging become excessive and a waste of resources?  Is building a brand at odds with the lean startup methodology?  And where does branding end and content marketing begin?
Join us for a long-overdue debate featuring a diverse panel of established marketing pros as well as some of the areas newest and hottest agencies. Get ready for a no holds barred discussion moderated by San Diego's signature straight-shooter Steven Picanza.
RSVP through meetup or on Eventbrite here:https://www.eventbrite.com/e/experts-panel-branding-in-the-age-of-digital-marketing-who-needs-it-tickets-30348551334

OUR PANEL:
Wil Reynolds, Founder, Seer Interactive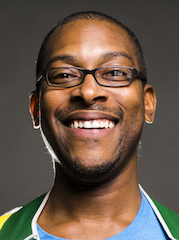 Dave Korinek, CEO and Founder, Magnetic Creative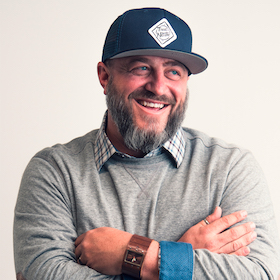 Lindsay LaShell, Founder, Director of Strategy, Diamond and Branch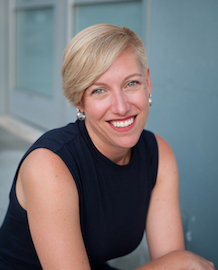 Josh Roush, Co-Founder, Movetic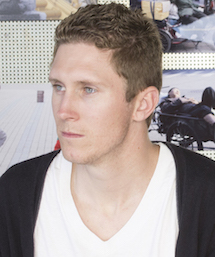 Moderated by: 
Steven Picanza - The Creative Hustler Podcast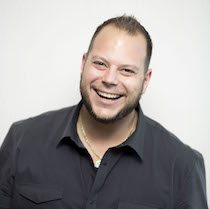 ------------------------------------------------------------------
FULL PANEL AND SPONSOR INFO BELOW
------------------------------------------------------------------- 
WITH SPECIAL GUEST AND PRE-PARTY HOST : 
https://s.evbuc.com/https_proxy?url=http%3A%2F%2Fphotos4.meetupstatic.com%2Fphotos%2Fevent%2F4%2F1%2Fc%2F2%2F600_454396834.jpeg&sig=ADR2i79pAC_7Ft3tzNa5tI9m27pTPFXW0Q
Join Steven & Melissa as they celebrate the creative entrepreneur lifestyle by taking a peek into how the most successful and creative badasses stay balanced while growing their businesses, traveling the world, and attempting to enjoy every moment of the journey. <a href="http://www.thecreativehustler.com/">http://www.thecreativehustler.com/
-------------------------------------------------------------------
DETAILS
-------------------------------------------------------------------
Tickets
Early Bird:  $15
Standard Admissions: $20 
At the Door:  $25 

Parking Info:  Free, Easy and Abundant at United States University
GRUB:  YES - Apps and picky food courtesy of Searchmetrics! 
BEER:  YES - Courtesy of The Agency Guy, Inc
WINE:  YES - Courtesy of California Fruit Wine!
Get tickets: https://www.eventbrite.com/e/experts-panel-branding-in-the-age-of-digital-marketing-who-needs-it-tickets-30348551334
Schedule: (subject to minor changes)
6:00- 7:00 Networking Pre-Party
7:00 - 7:15 Welcome and Intro
7:15 - 8:30 Experts Panel

-------------------------------------------------------------------
About Our Sponsors: 
-------------------------------------------------------------------

Searchmetrics:  
Searchmetrics provides the world's leading search and content optimization platform – the Searchmetrics Suite. We provide our customers with a competitive advantage by helping them identify new business opportunities through exposing the content consumers are engaging with on industry and competitor sites.  Improve relevance, boost conversions and reach the right prospects at the right time, with the right message. Only with the Searchmetrics Suite. http://www.Searchmetrics.com/ 
California Fruit Wine:  
The California Fruit Wine Company is an innovative urban winery that handcrafts wines and sangrias wholly from delicious fruits other than grapes - because why should grapes have all the fun? Since 2009, this San Diego County-based winery has helped beverage enthusiasts of all types break free from the constraints of grape-based traditions, by fermenting fruits like mango, pomegranate, cranberry and pineapple as a springboard for an ever-expanding selection of all-natural, refreshing fruit wines and sangrias. The company's all-natural fruit wines can currently be found in select restaurants, bars, hotel resorts and grocery chains in southern California, Arizona and Texas, and - in summer 2016 - the company will the launch its ground-breaking online Wine Club at http://californiafruitwine.com/. 
United States University:
United States University is an originally accredited school. Established in 1997, USU has a rich history delivering high-quality education to a diverse population of learners. Through campus and online courses, the University offers affordable, relevant and accessible undergraduate and graduate degree programs and certificates in a supportive student-centered learning environment.  http://www.usuniversity.edu/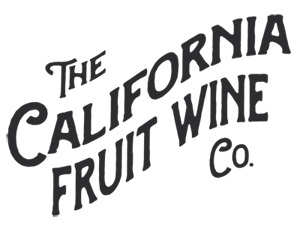 -------------------------------------------------------------------
OUR PANEL:
-------------------------------------------------------------------
Wil Reynolds, Founder, Seer Interactive
Wil likes helping people and businesses grow. A former teacher with a knack for advising, he's been helping Fortune 500 companies develop SEO strategies since 1999. Seeing the need for an agency that does good by its team, clients and community, Wil started Seer Interactive in 2002 as a one-man operation out of his living room. Today, Seer is home to over 100 employees across Philadelphia and San Diego. 
As Seer's Director of Digital Strategy, Wil develops strategies and innovations to help clients build traffic and make money. His methods have shaped the search industry worldwide, and he speaks regularly at marketing conferences across the globe. In his free time, Wil hangs out with his wife Nora, son Rio and pup Coltrane. He also serves Philadelphia's homeless and runaway youth at Covenant House, where he participates in a yearly sleep out.
@wilreynolds
@seerinteractive

Dave Korinek, CEO and Founder, Magnetic Creative
Dave has always colored outside the lines and has been pushing the limits of brand strategy and creative since graduating from SDSU in 1996. For him, it's imperative that we strive to humanize brands by giving them a soul and then find ways to connect and engage with consumers in an authentic way. Leading the charge in consumer-based relationship marketing, he's helped many a company discover their ""True North"" which he believes is mission critical for any brand to find their way and differentiate themselves. It's led Magnetic Creative to award-winning and industry-defining campaigns for brands like VIZIO TV, Pieology, Belkin, Lifeproof, FUGOO, Drew Brees, Sunkist, Life Technologies, Left Coast Brewing, Jenny Craig, ESPN, Gateway, MLB, DIRECTV, Qualcomm, TaylorMade Golf, Tim McGraw, John Mayer.      
After leadership roles at several notable design and interactive agencies in Southern California, as well as working with in-house marketing teams at Qualcomm and VIZIO, Dave founded Magnetic Creative in 2006. Fast forward 10 years, the agency employs 50+ employees and has offices in Southern California, Los Angeles and South Africa. An idea guy through and through, Dave pushes Magnetic's clients and team everyday to think strategically, connect authentically and create something meaningful.
@magn3tic 
@davekorinek

Lindsay LaShell, Founder, Director of Strategy, Diamond and Branch
Lindsay Dayton LaShell finished college and entered the workforce at the peak of the first dot-com bubble, affording her the opportunity to learn from historical business failures and successes. Since then, she's worked for funded startups, bootstrapped projects and marketing agencies, with a brief detour into the wilds of public education. In 2015 she established Diamond + Branch Marketing Group, a digital marketing agency with a keen focus on strategy, content and analysis. Lindsay is passionate about audience-focused strategy and measurable results, and she is currently exploring ways to promote practical workplace feminism in the marketing industry. When she's not writing a strategy document or analyzing web data, Lindsay will probably be in North Park, eating, drinking and knitting with her adorable dog, Waffles.
@DandBMG
@LindsayDayton

Josh Roush, Co-Founder, Movetic
Josh Roush is a Co-founder of Movetic, where his expertise lies in Strategy, Branding, and Digital. At Movetic, he is responsible for strategically leading his team through Creative & Digital projects as well as campaigns.  Josh's experience ranges from Fortune 500 to Small and Medium sized companies throughout a wide variety of industries. He has worked with companies such as Hewlett-Packard, FSC Paper, Dew Tour, Reef, and Harcourts.  His passion lies in all things creative, digital, and UI / UX design as it pertains to pushing the limit in the new digital age. 
@Movetic
@Josh3Roush

Steven Picanza, Founder, The Creative Hustler Podcast
Steven Picanza is an entrepreneur, brand architect, and business strategist with a core purpose centered around connecting people, products, and organizations with their core audience. He is the co-founder of the lifestyle brand for the creative entrepreneur, ""The Creative Hustler"", as well as co-founder of the brand strategy firm Latin & Code with his wife Melissa. Steven is also a strategic partner with The Agency Guy, a business consultancy referring brands of all sizes to the right marketing firm based on capabilities, culture, and strategy. 
Steven, being passionate about all things creative, is also an Executive Board member of The San Diego Entertainment & Arts Guild, a non-profit organization he helped found in 2010.
@Picanza
@cre8tivehustler

https://s.evbuc.com/https_proxy?url=http%3A%2F%2Fphotos3.meetupstatic.com%2Fphotos%2Fevent%2F9%2F8%2Fd%2Fe%2F600_452499134.jpeg&sig=ADR2i78mY5SXOcUi-v3B6XbvkWESu0Ep9Q
https://s.evbuc.com/https_proxy?url=http%3A%2F%2Fphotos2.meetupstatic.com%2Fphotos%2Fevent%2F9%2F8%2Fa%2Ff%2F600_452499087.jpeg&sig=ADR2i7--ERsmp1M7MfzhZmgMRQ-SiSlYNw