[REGISTRATION ON EVENTBRITE, NOT MEETUP.COM]
https://mlattwitter.eventbrite.com
About the Event:
You are invited to Machine Learning at Scale meetup, hosted by Twitter in San Francisco! Join us as we bring together local machine learning engineers, data scientists and deep learning enthusiasts together to learn, discuss trends and technical innovations in the relevance, machine learning and deep learning space.
Come explore, learn, and talk with machine learning engineers as well as other ML practitioners while enjoying food and drinks! The Machine learning meetup is hosted at Twitter HQ and will discuss trends and topics in the machine learning and deep learning space at scale.
As machine learning enthusiasts we will be partnering with local machine learning peers from companies all over over the San Francisco Bay area for you to connect with and learn from. Look forward to seeing you there!
In order to attend you must register:
https://mlattwitter.eventbrite.com
Agenda:
6:30 - 7 :00pm - Networking, eat drink mingle
7:00 - 7:15pm - Machine Learning Applications and Infrastructure at Twitter Scale (Jan Pedersen)
7:15 - 8:00pm - Using Deep Learning at Scale in Twitter's Timelines (Anton Andryeyev)
8:00 - 8:15pm - Becoming an ML-First Organization (Simeon Franklin)
8:15 - 9:00pm - Networking, Q&A, Reception
About the Speakers:
Speakers will vary and will consist of Machine Learning Engineers, ML Managers and Instructors, all of which have experience working on ML at scale.
This month's guest speakers include: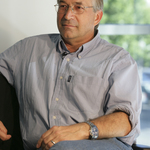 Jan Pedersen - VP of Data Science at Twitter (Leading Twitter's investment in Machine Learning infrastructure and Data Analytics)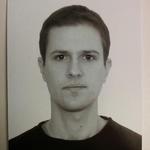 Anton Andryeyev - Staff Software Engineer at Twitter (Staff member of Timelines Quality)
Abstract:
"Using deep learning models in production at Twitter's scale takes more than incorporating the latest network architecture or learning algorithm. A healthy data pipeline coupled with a flexible and easy-of-use learning/evaluation framework is more likely to pay off in the long run. In this talk we discuss Twitter's deep learning platform and the practical journey of applying neural network models to improve relevance in timelines."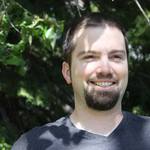 Simeon Franklin - Staff Technical Program Manager (Technical Instructor @ Twitter University)
Abstract:
"Building developer expertise in Machine Learning is a good idea for any technical organization. But are developers the only people who need to understand what ML is and how it works?