Course Overview
A DevOps Leader (DOL)® course is designed for a tactical or strategic individual who helps design, influence, implement or motivate the cultural transformation proven to be a critical success factor in DevOps adoption. The individual that acquires the DevOps Leader (DOL)® certification understands the human dynamics of cultural change and is equipped with practices, methods, and tools to engage people across the DevOps spectrum.
Course Content
Topics include:
The Golden Circle
Understanding organizational culture and organizational change
Conway's Law and its influence on DevOps and systems thinking
Strategies for leading cultural transformations
Evolving silos into flat, team-based organizations
Managing conflict
Creating feedback loops
Creating learning environments
Avoiding change fatigue
Communication and collaboration strategies
Meaningful metrics
Resourcing for DevOps
Demonstrating DevOps Return on Investment (ROI)
Critical success factors
Getting started
Learning Objectives
By the end of this course you will learn:

How to become a DevOps leader and involve and motivate people across DevOps models
The principles of DevOps environment and the approach to software development
The soft skills needed to develop competitive and productive DevOps teams
Audience
Anyone involved in cultural transformations and organisational change
IT team leaders, managers, directors and business stakeholders
Practitioners and change agents
Tool providers and systems integrators
DevOps consultants
Pre-requisites
DevOps Foundation® certification course
Course Preparation
Any pre-course preparation will be provided to you on registration.
Certifying Bodies & Exams
Successfully passing the certification exam leads to the candidate's designation as a certified DevOps Leader (DOL)®. The certification is governed and maintained by the DevOps Institute; exams are delivered through an independent, global examination partner.
What You Receive
Sixteen (16) hours of instructor-led training and exercise facilitation
Digital Learner Manual (excellent post-class reference)
Participation in exercises designed to apply concepts
Sample documents, templates, tools and techniques
Access to DevOps Institute additional sources of information and communities
Radtac Community membership including face-to-face and virtual networking and knowledge sharing opportunities, access to industry experts, special offers and invitations to special events.
Meet the Trainer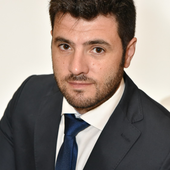 FAQs
What do I wear?
Wear what makes you feel comfortable while trying not to make others uncomfortable. We will be in jeans and golf shirts.
Will food be provided?
Yes, coffee breaks and lunch will be provided.
Are there ID or minimum age requirements to enter the event?
The course is open to anyone age 18 and up.
Do I need to bring a computer to the event?
No. Personal computers are not necessary. All course material will be provided.
How can I contact the organizer with any questions?
Use ptoffice@radtac.com
What's the refund policy?
No refunds. If this is a concern, please contact us.
Can the course be postponed/cancelled?

We reserve the right to postpone or cancel this course if there are insufficient registrations. If this is the case, you will be notified between 3 and 5 working days before the course start date. In this case, you will be offered an alternative date or a full refund. We will not be responsible for any other costs incurred.
Are there discounts for groups?
Yes, if you have a group contact us for a discount.
All trademarks mentioned are the property of their respective owners.