Did someone say $100,000? Yeah, we did.
Twenty-five companies led by women participated in the Fierce Founders Bootcamp. They got a crash course in customer validation, HR and leadership, creating financials, building sales funnels and marketing, but we didn't stop there.
They received hands-on mentorship from experienced entrepreneurs and experts as they built out their business models and worked toward refining their product offerings.
It's time to put all that training to the test and put them in the spotlight.
Join us on February 26 to cheer on the top eight companies as they compete for a $100,000 grand prize in the final pitch competition.
How's that for fierce?
Agenda
2:00 p.m. | Registration
2:30 p.m. | Welcome remarks
2:45 p.m. | Keynote
3:00 p.m. | Pitches
4:15 p.m. | Judging
4:30 p.m. | Winners announced
4:45 p.m. | Networking
Judges
Rebecca Tascona | Regional President, South Western Ontario, BMO
Isaac Olowolafe | President, Dream Maker Ventures
Steven Woods | Senior Director Engineering, Google
Kimberly Yeung | Principal, Strategic Investments and Women in Technology Venture Fund, BDC

Fierce Founders is a Communitech program backed by the Business Development Bank of Canada (BDC) and Google that helps women tech entrepreneurs accelerate their companies.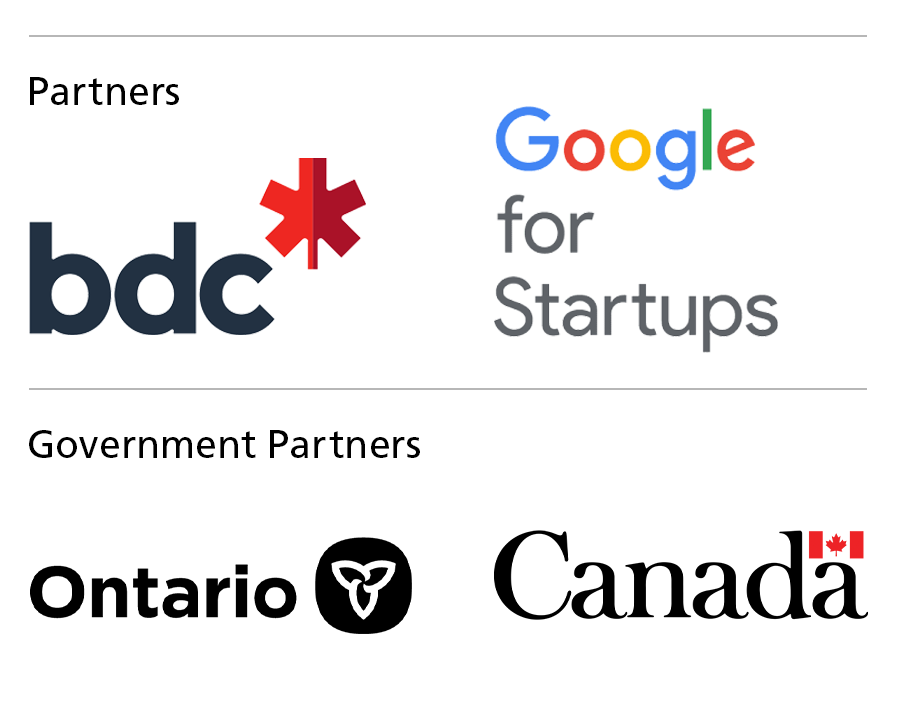 ----------------
We have an awesome community. And we like to show it off.
Please be advised that photographs and video may be taken at Communitech events for use on Communitech web, print, and social properties. We won't sell your photo, but we may share it with media and/or partner organizations. By attending this and any Communitech event, you consent to being photographed and/or filmed, and to your image or likeness being used at the discretion of Communitech.

Construction in the Region
As you may know, there is some construction happening in Downtown Kitchener, so you may hit some traffic getting here. Please check the latest updates from the City of Kitchener to help plan your best route.

Getting to Communitech
The parking lot at 151 Charles Street West, Kitchener, is limited and is a shared visitors lot for all tenants in the Tannery building. It is for short term use only, up to two hours. For longer visits, or if the lot is full, you can park at one of the City of Kitchener lots. Check out this map to find out how to get downtown and where to park. Or, skip the need to park altogether. Use the GRT EasyGo trip planner to find your best route on the ION light rail or bus services, which conveniently makes regular stops nearby.