This two-day bootcamp emphasizes a "learn by doing approach" to encourage participants to try first-hand the stages of design thinking. You'll be introduced to the fundamentals of design thinking using a real world case study, be inspired to be more customer-centric and leave with the tools you need to build products and services that customers love.

You will engage in using a five-step framework of design thinking, including:

Empathize: You will participate in field research, which includes qualitative and quantitative research methods, secondary research, persona development and customer journey mapping.
Define: Define the problem you're trying to solve using reframing methods, developing point-of-view statements and using six hats thinking.
Ideate: Tackle the problem using a range of brainstorming techniques like divergent and convergent thinking, learn facilitation methods and use the idea prioritization and selection matrix.
Prototype: Learn about various prototyping methods including rapid prototyping tools, the design studio approach and low versus high fidelity prototypes.
Test: Learn how to apply utility testing, usability testing and measurement frameworks to understand how your product or service meets the needs of users.
Who is it for?
Product managers and leads, technical marketers, startup founders and co-founders looking to design new products, services and platforms as well as technical professionals who are looking to move into more product-oriented roles.

How big is the class?
Maximum of 20 participants

Your tech requirements
For this bootcamp, we will be using Google Cloud. You are required to bring your own laptop and charging cable for use, including:

Chrome browser installed
Ability to connect to the internet using an open WiFi connection
Session Details
March 30 & 31, 2020
Both sessions will be held at the Communitech Hub from 9:00 am - 4:00 pm.
Registration* fees

Employees of startup and mid-size Communitech Member companies: $525
Employees of enterprise Communitech Member companies & Communitech associate member companies: $660
Non-members: $785
*Note: To encourage diversity of thought in the classroom, we cap participant enrolment at a maximum of three employees per company. If you would like more people from your organization to benefit from this program, let us know and we can talk about a potential team session.

Facilitated by
Craig Haney - Linkedin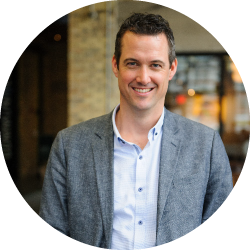 -----------------

Questions?
For more information contact the Communitech Academy: academy@communitech.ca

Cancellation policy
14 days notice is required to obtain a partial refund of the registration fee as Eventbrite's fee is nonrefundable and won't be included in refunds (March 16, 2020, by 5:00 pm).
-----------------

We have an awesome community. And we like to show it off.
Please be advised that photographs and video may be taken at Communitech events for use on Communitech web, print, and social properties. We won't sell your photo, but we may share it with media and/or partner organizations. By attending this and any Communitech event, you consent to being photographed and/or filmed, and to your image or likeness being used at the discretion of Communitech.

Construction in the Region
As you may know, there is some construction happening in Downtown Kitchener, so you may hit some traffic getting here. Please check the latest updates from the City of Kitchener to help plan your best route.

Getting to Communitech
The parking lot at 151 Charles Street West, Kitchener, is limited and is a shared visitors lot for all tenants in the Tannery building. It is for short term use only, up to two hours. For alternative parking lot info, check out this map to find out how to get downtown and where to park. Or, skip the need to park altogether. Use the GRT EasyGo trip planner to find your best route on the ION light rail or bus services, which conveniently make regular, nearby stops.