TechMeetups.com 9 years . 22 cities . 75 job fairs . 1100+ hiring companies . 65 000+ job seekers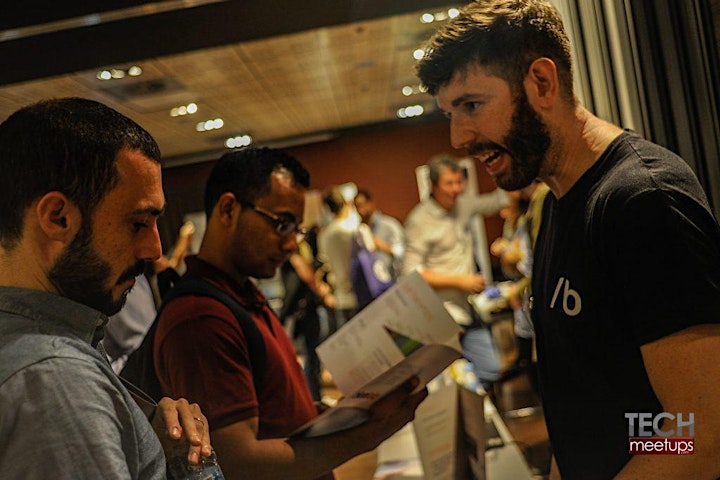 All HR & talent acquisition professionals are welcome to attend as exhibitors or register with the HR & Recruitment Professionals Pass.
TechMeetups is a Global cluster of 22 interconnected communities with 65,000+  startups, students and graduates, professionals, coders, salespeople, financiers, marketers & developers across the world. We have communities all over the world: London, Berlin, Amsterdam, Barcelona, Paris, Lisbon, Stockholm, Madrid, Copenhagen, Hamburg, Munich, Dublin, Bern, Zurich, Stuttgart, Frankfurt, New York  https://techmeetups.com/events
Techmeetups Tech Job Fairs seeks to connect diverse job seekers with diversity-minded companies.
We help companies through Events like Meetups, Job seekers night, Drinks & Demo, Pitch night, recruITech, Workshops, Hackathons, Job Fairs. 
When great people and great companies come together, amazing potential can be realized.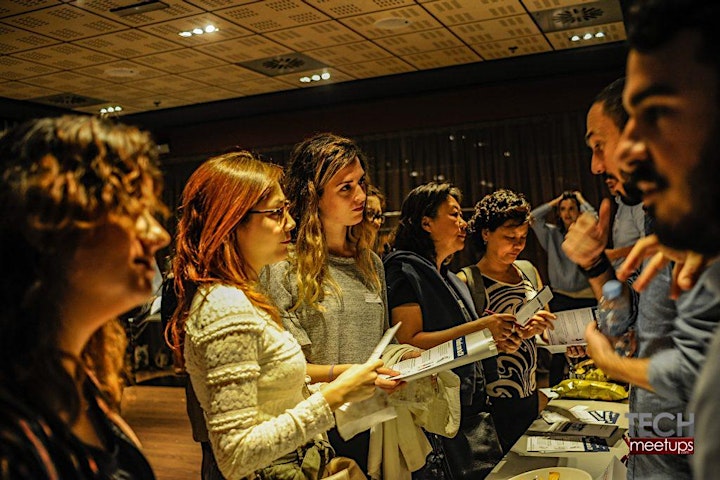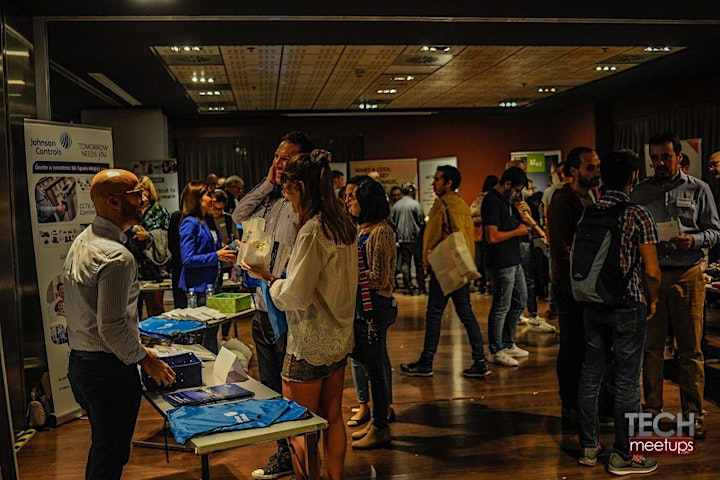 Want to leave a job, like, yesterday? You're not alone.
Update your resume, and get ready for interviews at companies hiring now. Job seekers are encouraged to dress for the interview and bring resumes.
Whether you are looking for a job or recruiting, Tech Job Fair is the place to be! The speed dating event for recruiting! Come to meet employers, ask questions, and make connections.
Students, graduates, alumni, job seekers looking for a career in technology, marketing or sales, are encouraged to attend.
A chance for job seekers to talk to companies that are hiring in person. If you've had enough of submitting your CV online without the opportunity to make a lasting first impression, here's your chance to change your strategy and do a bit of networking.
Job seekers will have the opportunity to meet top employers and to speed interview for several positions during the event, meeting the people who actually make the hiring decisions.
Get your job seen and in a top tech community job site www.techstartupjobs.com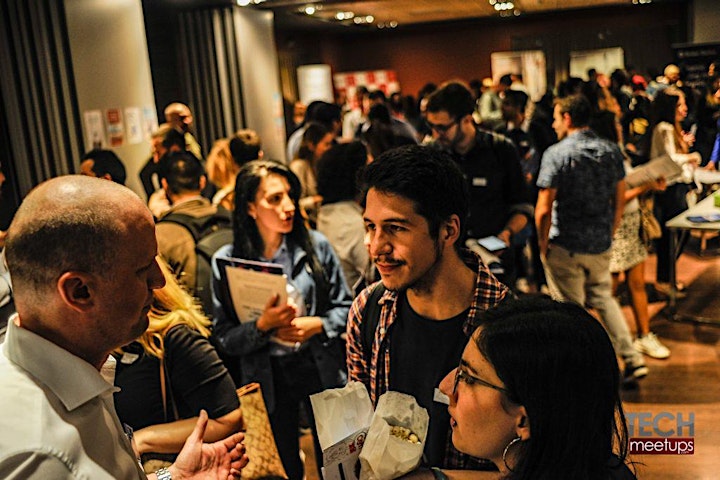 Become an exhibitor
Enjoy networking opportunities, launch a new product, collect feedback, source, hire and generate new leads.
If you have any questions and suggestions, please contact marketing@techmeetups.com
Exhibitor packages https://techmeetups.com/exhibitors
Pictures https://www.flickr.com/photos/techmeetups/albums
Client Testimonials: https://techmeetups.com/testimonials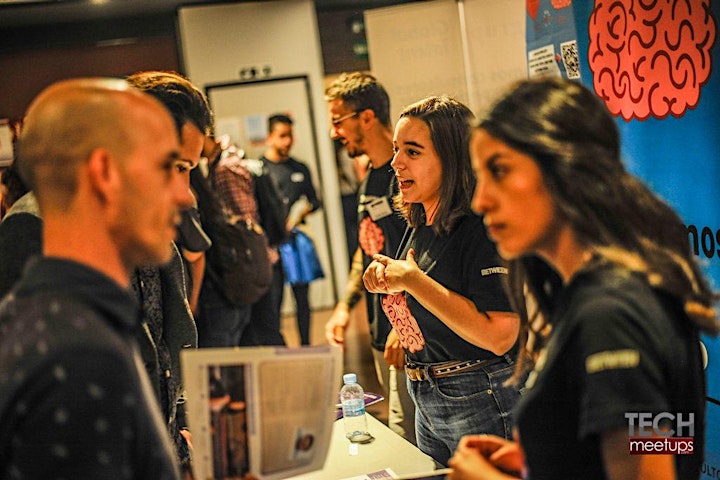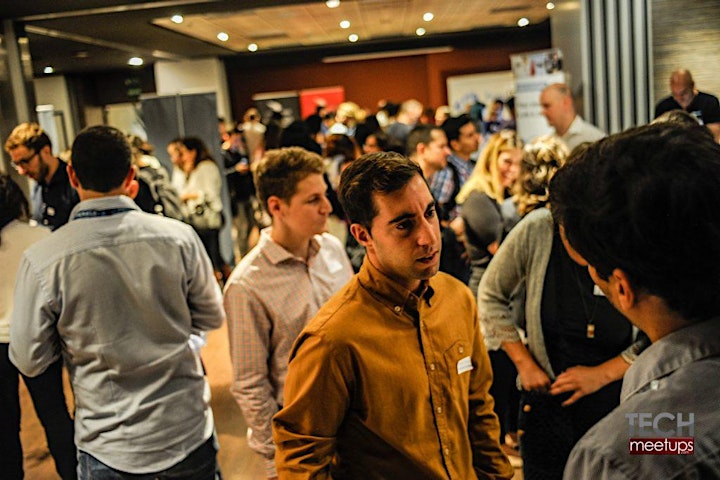 Companies Exhibiting:

Netcentric, A Cognizant Digital Business We are a digital service provider that transforms customer experiences for the world's top brands by unleashing the full potential of the Adobe Experience Cloud.

Workindenmark provides international job seekers and Danish employers with the information, guidance and tools to find each other.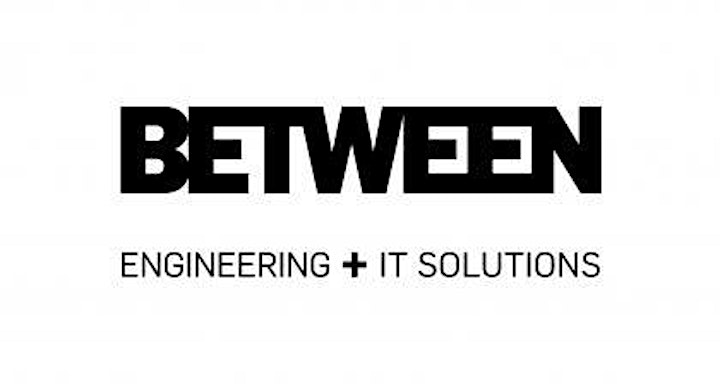 BETWEEN Technology is a multinational consultant created 20 years ago to offer integral services and technological solutions to our clients. Our objective is to lead the market of technological consulting through our experience and the commitment of our staff.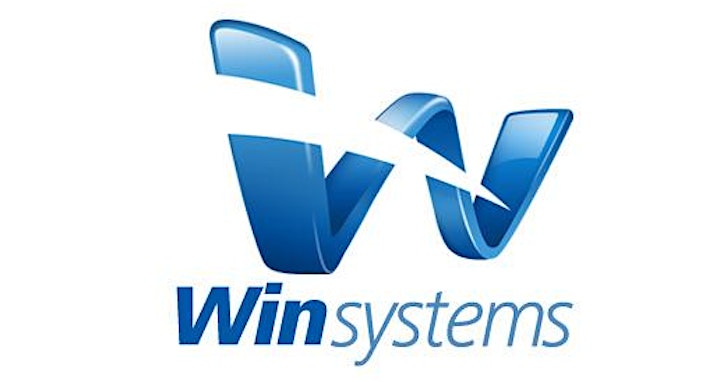 WIN SYSTEMS IS A LEADING TECHNOLOGY SUPPLIER PROVIDING MANAGEMENT SOLUTIONS, ELECTRONIC ROULETTE AND SLOT MACHINES TO THE CASINO AND LOTTERY INDUSTRIES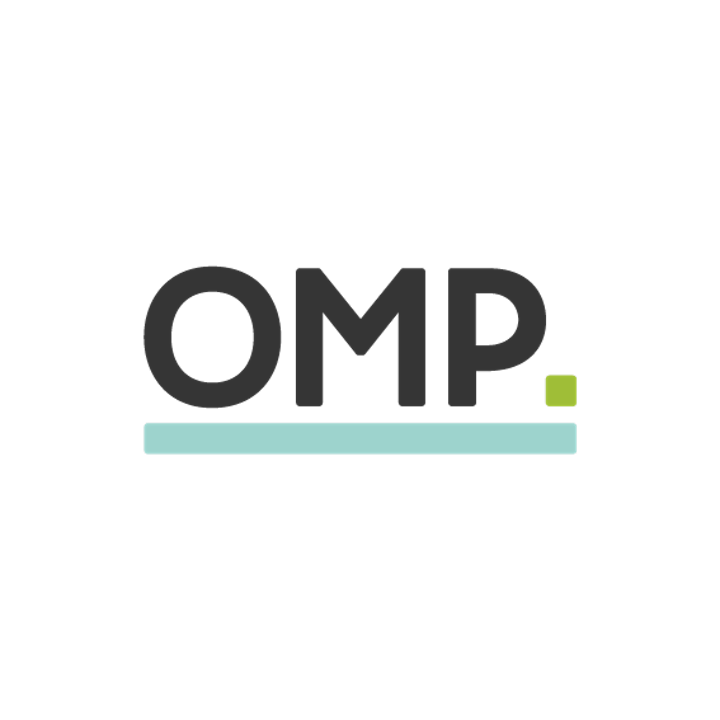 We are OMP, a software and consulting company delivering advanced supply chain planning solutions specifically tailored to individual industries worldwide. Our aim is to make every customer's day by optimizing their supply chain. How do we do that? With our very own innovative planning software that meets and then exceeds expectations.

ColectivosVip - Leading company in Spain in the management of benefits programs for groups. We manage loyalty programs for clients of large brands, to get happier workers and more loyal customers both in Spain, Italy and Portugal. Currently, 4,000,000 users benefit from our customized programs, which have more than 400 brands present in more than 18,000 points of sale.

We are the digital unit of XXXLutz KG and create innovative solutions for the digital touchpoints of our brands in Europe (XXXLutz, Möbelix, Mömax, etc.). Our team is a mixture of highly committed people: digital experts, team players, young talents and lateral thinkers. What we have in common? We focus on our work on the experience of our present and future customer.
 xxxldigital offers agile work processes, a hands-on atmosphere, a wide range of individual benefits and the chance to shape the future of the furniture industry.
Somos la unidad digital de XXXLutz KG y creamos soluciones innovadoras para los puntos de contacto digitales de nuestras marcas en Europa (XXXLutz, Möbelix, Mömax…). Nuestro equipo es una mezcla de personas altamente comprometidas: expertos digitales, team-players, jóvenes talentos y "out-of-the-box thinkers". ¿Qué tenemos en común? Centramos en nuestro trabajo en la experiencia de nuestro cliente presente y futuro.
xxxldigital ofrece procesos de trabajo agile, una atmósfera relajada con espacio para innovar y crear, una gran variedad de beneficios individuales y la oportunidad de dar forma al futuro de industria del mueble.

MANGO is an internationally renowned multinational dedicated to the design, manufacture and marketing of clothing and accessories for women, men and children. The firm has more than 15,000 employees, 2,200 of whom work at the Hangar Design Center and at the headquarters of Palau-solità i Plegamans (Barcelona).
We help companies through Events like Meetups, Job Seekers Night, Drinks & Demo, Pitch night, recruITech, Workshops, Hackathons, Job Fairs, Developers Speed Dating https://techmeetups.com/events
Need someone urgently to join your organization? Let us help you promote your job. Finding the right talent is one of the main issues faced by companies but we make the process easier, smoother and quicker for you http://www.techstartupjobs.com
Planning on an event but not sure of how to promote it? Leave it to us! Our team of experts will make sure that your event becomes the buzzword in the community. Choose from our Platinum, Gold, Silver and Bronze plans, based on your requirement, and we will leave no stone unturned to make your event a huge success https://techmeetups.com/product-category/promote-my-event
Testimonials https://techmeetups.com/testimonials
Our blog https://techmeetups.com/blog
Event pictures https://www.flickr.com/photos/techmeetups/albums
TechMeetups is all about YOU so come along, join us and let's connect to form a truly global tech community!

Techmeetups.com & Techstartupjobs.com