This event has been rescheduled to May 4, 2021

Athena Awards Luncheon is the region's most prestigious event recognizing the professional accomplishments of exceptional individuals dedicated to the advancement of women. 
Tuesday, May 4, 2021
Buffalo Niagara Convention Center
153 Franklin Street
Buffalo, NY 14202

Don't miss this event and find out who will be the recipients of the 30h ATHENA Leadership Award® And 11th Annual ATHENA Young Professional Leadership Award® (40 and under)

New for 2021 ATHENA Organizational Award

Agenda:
Networking: Mix & mingle with the amazing finalists and the outstanding members of the honorary steering committee as we honor the incredible accomplishments that the group has made to the region.

[BN]®spired Award: Given by The Buffalo News to a local "Say Yes" college scholarship recipient who has achieved the highest levels of academic, community and personal success.

Luncheon: Hear firsthand from the finalists and witness live as the award recipients are unveiled!


Event Sponsor



     



 Pre-Luncheon Networking Sponsor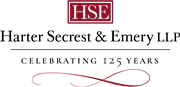 Official Accounting Sponsor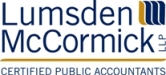 Official Media Sponsor




Television Sponsor

Video Production Sponsor


Supporting Sponsors
Elderwood
Grover Cleveland Press
Heather Bellini Photography, LLC
National Fuel
National Grid
St. Bonaventure University



Additional Information
By your presence at this event, you consent to being photographed and your image or likeness being usesd  for any purpose without compensension or acknowledgement.
Cancellation Policy: Cancellations will be accepted up to 48 hours prior to the event.