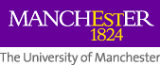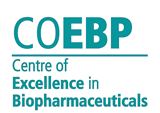 4th Annual Scientific Symposium
Application of synthetic biology for production of next generation biologics
Wednesday 1 July 2015 
Synthetic biology approaches and principles can have significant impact upon the design and manufacture of Industrial Biotechnology products, process and reagents. For example biologics (peptides, proteins, macromolecular assemblies, cellular systems) have significant commercial and social importance for health (therapeutics and diagnostics), for the manufacture of novel high value chemicals (biotransformation) and for environmental control (bioremediation). Innovative design of new biologics, coupled with enhanced cellular-based production systems, changes the landscape of potential biologic products. A combination of increased knowledge of molecular structural/functional relationships, protein engineering and the genomic evolution, allows the application of synthetic biology principles to enable, and accelerate, the development of next generation biologics.  
This one-day symposium will cover three key areas that illustrate the potential of synthetic biology approaches to change the breadth of use of biologics
1) Emerging biologic products and their applications
2) Engineering cell-based systems for product generation
3) Underpinning platform technologies
Further information can be found on the COEBP website
In addition to a programme of invited UK and international academic and industrial oral speakers, participants are invited to submit an abstract for consideration for presentation as a poster or a short (10 minute) oral presentation. The organizing committee will select three submitted abstracts for oral presentation.
We have arranged a free accommodation booking service with Trinity Event Solutions Ltd who have negotiated rates at two local hotels if you would like to book a room the night before the event to ease your travel. For further information call the team at Trinity Event Solutions on 01780 484052 or email bookings@trinityconferences.co.uk
Supported by: