We help companies through Events like Meetups, Job seekers night, Drinks & Demo, Pitch night, recruITech, Workshops, Hackathons, Job Fairs
Become an exhibitor
Enjoy networking opportunities, launch a new product, collect feedback, source, hire and generate new leads.
If you have any questions and suggestions, please contact marketing@techmeetups.com
Exhibitor packages https://techmeetups.com/exhibitors
Pictures https://www.flickr.com/photos/techmeetups/albums
Client Testimonials https://techmeetups.com/testimonials
Job seekers should register for a ticket on Eventbrite.
All HR & Talent acquisition professionals are welcome to attend as exhibitors or register with the HR & Recruitment Professionals Pass.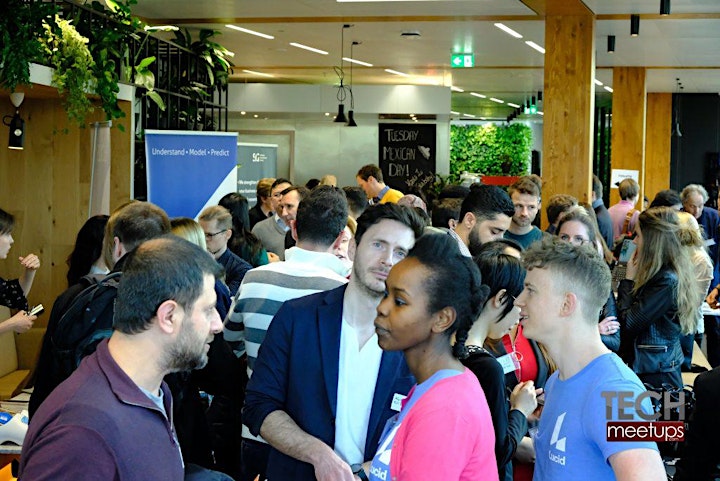 TechMeetups is a Global cluster of 22 interconnected communities with 65,000+  startups, students and graduates, professionals, coders, salespeople, financiers, marketers & developers across the world. We have communities all over the world: London, Berlin, Amsterdam, Barcelona, Paris, Lisbon, Stockholm, Madrid, Copenhagen, Hamburg, Munich, Dublin, Bern, Zurich, Stuttgart, Frankfurt, New York and so on.
When great people and great companies come together, amazing potential can be realized.
Want to leave a job, like, yesterday? You're not alone.
Need help getting a job that doesn't make you miserable? Join the Tech Job Fair! So, update your resume, and get ready for interviews at companies hiring now. Job seekers are encouraged to dress for the interview and bring resumes.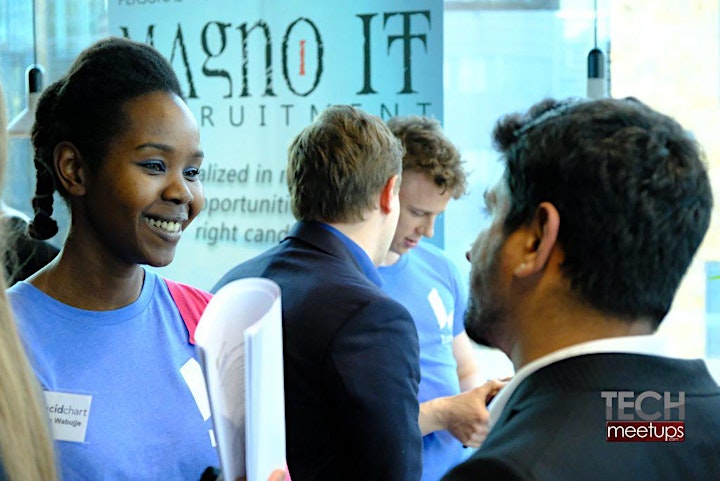 Welcome Employers and Job Seekers!
The Techmeetups Tech Job Fairs seeks to connect diverse job seekers with diversity-minded companies.
Whether you are looking for a job or recruiting, Tech Job Fair is the place to be! The speed dating event for recruiting! Come to meet employers, ask questions, and make connections.
Students, graduates, alumni, job seekers looking for a career in technology, marketing or sales, are encouraged to attend.
A chance for job seekers to talk to companies that are hiring in person. If you've had enough of submitting your CV online without the opportunity to make a lasting first impression, here's your chance to change your strategy and do a bit of networking.
Job seekers will have the opportunity to meet top employers and to speed interview for several positions during the event, meeting the people who actually make the hiring decisions.
Get your job seen and in a top tech community job site www.techstartupjobs.com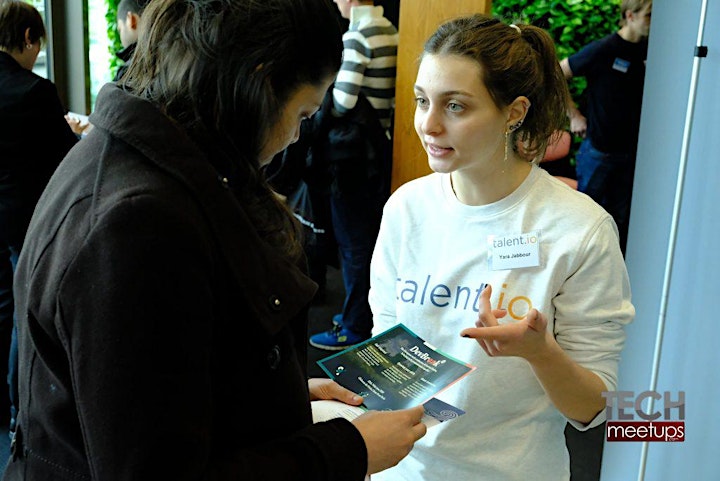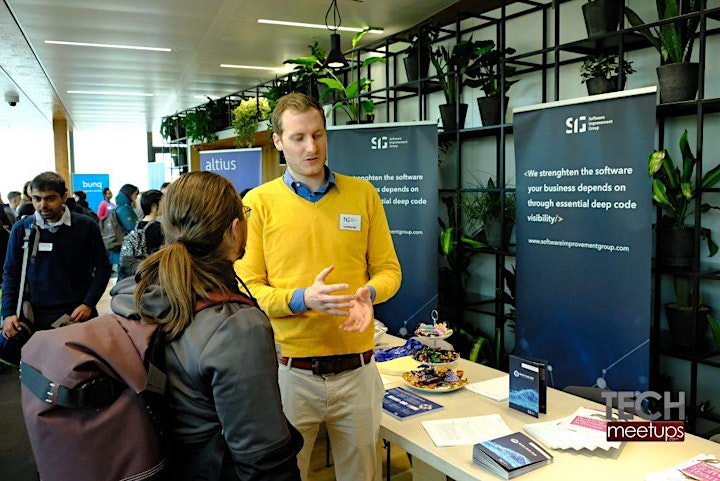 COMPANIES HIRING: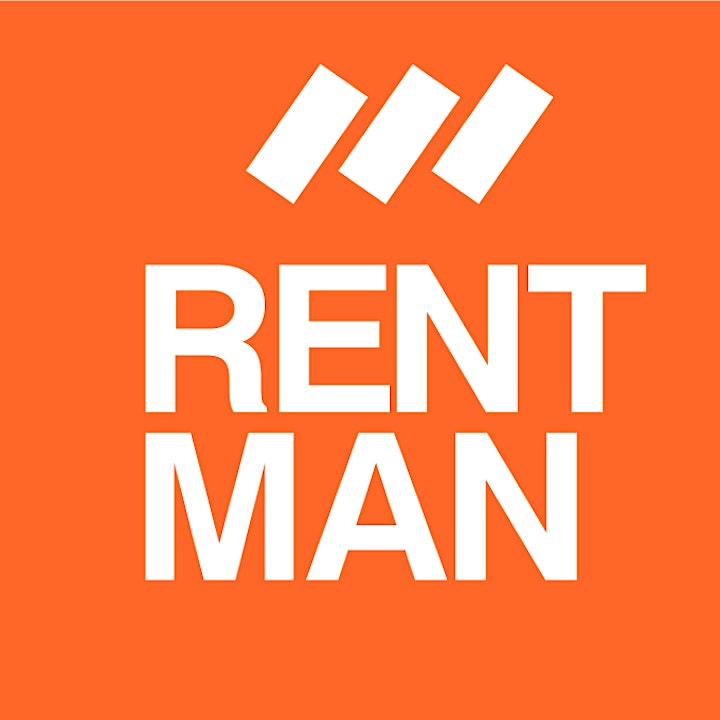 Rentman is the all-in-one solution that lets event rental teams work more productively. From one-man shows to large production companies, thousands of event professionals use Rentman to realize big and small events from start to finish.

Reducept provides accessible and affordable software solutions for patients with chronic pain, using medical psychological knowledge and innovative technology

Infront is the leading provider of pan-European information and IT solutions for the investment industry. We offer a powerful combination of global market data, electronic trading, news, and analytics along with data and feed solutions, solutions for portfolio management and advisory, regulatory compliance as well as publication and distribution solutions.

KLM was founded in 1919 and is the oldest airline in the world. With an enormous network of European and intercontinental destinations, KLM can offer direct flights to major cities and economic centres all over the world.
At Futurewhiz our purpose is to empower children to grow through personalized education. Squla, WRTS and Scoyo are our market leading online education platforms for children in the Netherlands, Germany and Poland.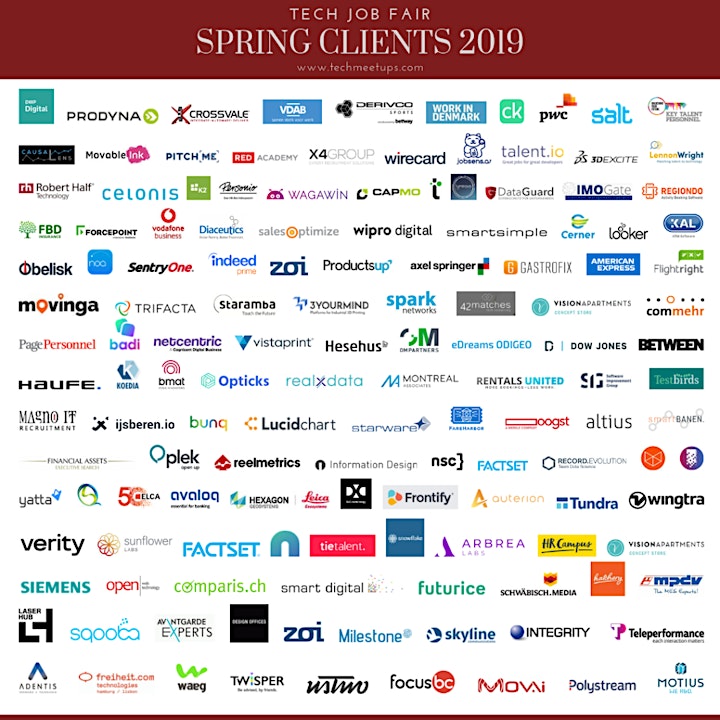 We help companies through Events like Meetups, Job Seekers Night, Drinks & Demo, Pitch night, recruITech, Workshops, Hackathons, Job Fairs, Developers Speed Dating https://techmeetups.com/events
Need someone urgently to join your organization? Let us help you promote your job. Finding the right talent is one of the main issues faced by companies but we make the process easier, smoother and quicker for you http://www.techstartupjobs.com
Planning on an event but not sure of how to promote it? Leave it to us! Our team of experts will make sure that your event becomes the buzzword in the community. Choose from our Platinum, Gold, Silver and Bronze plans, based on your requirement, and we will leave no stone unturned to make your event a huge success https://techmeetups.com/product-category/promote-my-event
Testimonials https://techmeetups.com/testimonials
Our blog https://techmeetups.com/blog
Event pictures https://www.flickr.com/photos/techmeetups/albums
TechMeetups is all about YOU so come along, join us and let's connect to form a truly global tech community!

Techmeetups.com & Techstartupjobs.com