Exclusive 7th Annual Innovation Conference streamed from our Labs at Stanford Research Park, to enables Global Fortune 500 and Startup to demo their emerging tech and transformative innovation, explore potential go-to-market partnership, funding or acquisition.
-----------------------------------------------------------------------------
Agenda:
All Day Conference
All Day Startup Demo 200+
All Day Startup Pitch
Event Access:
View Featured Past Reception Video (Click here)
-----------------------------------
Members Interaction: View speakers by session and interact prior to the event here: OneTraction.vc / Member Site
Featured Conference Speakers Organization, Investors and Corporate Sponsors.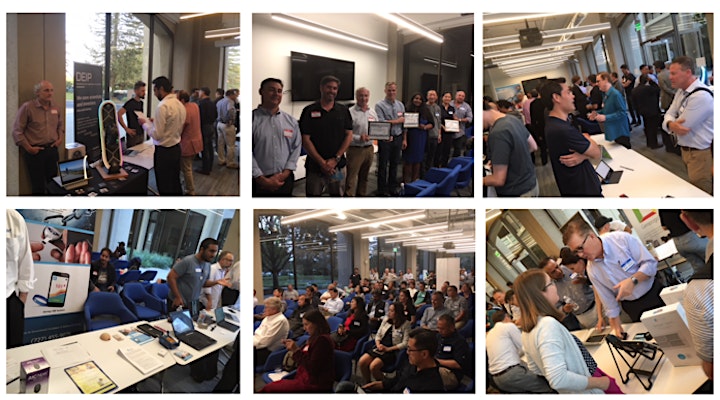 OneTraction Ventures sponsored over 100 Global Events with leading Corporations, Universities, Venture Capital and Law Firm. Our conferences enable Fortune 500 corporate ventures and innovation center executives to meet and gather insights from tier one local venture capital, emerging tech growth startup, tier one investors and thought leaders. Where startup can explore executing go-to-market with industry leaders with a combined revenue of $1+ Trillion in sales, and 1+ Billion in potential customers along investors with $200+ Billion in investment funds. All our events are exclusive for our ecosystem members and portfolio companies (you must sign up to view detailed agenda, speakers and register). Tickets sales are non-refundable, but transferable on case by case, if last minute change in capacity or policies from our venue host partner, will reschedule and inform all guests with no additional cost, so you can use same initial paid ticket. If your ticket was intended to pitching but you are not selected, will revert your pass into guest member with virtual demo access. If the event you registered was onsite but recheculed to be virtual due to Covid-19 constraints, will provide the same access and agenda sreamed online, exception is when speakers cannot attend and opt for past pre-recorded video, which will be posted online. All guests agree to be bound by our terms of services as listed on our website, including non-disparagement of anyone from within our ecosystem, including our team, investors, corporate, speakers and startup members, and never post any content ourside our platforn without written consent from respective author or owner.