Innovating California's Grid: Efficiency I Resiliency I Transportation
Every year, AEE SoCal brings together an audience with a variety of individual perspectives and roles in the energy industry including executives, managers, engineers, policymakers, regulators, project developers, and finance specialists.
This is a fantastic opportunity for professionals, students, and all with an interest in energy to connect and learn from one another.
Efficiency
California energy and resiliency policy
Building a clean energy economy
Energy equity
Resiliency
Local and statewide strategies
Grid-level innovation
Best practices/lessons learned
Transportation
All sectors - passenger, light duty, heavy duty, shipping
Interactions with the energy grid and vehicle product supply chains
This is a 2-day online event (October 13-14). Please see the agenda below.
8 am - 5 pm each day.
Ticket Prices
Early Bird (Until July 31, 2021): $35
Members (After July 31, 2021): $45
Non-Members (After July 31, 2021): $65
Group Rate (10 or more): $25 per ticket
Please Note: After registering, and prior to the event, you will receive an email from Zoom (AEE SoCal Zoom Webinars) with your link to join.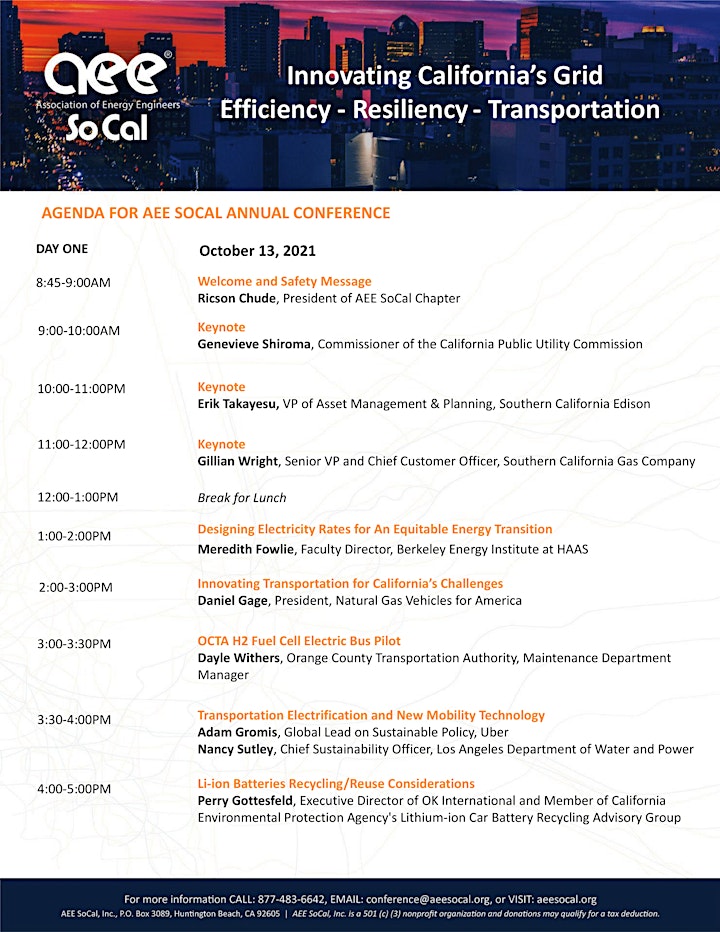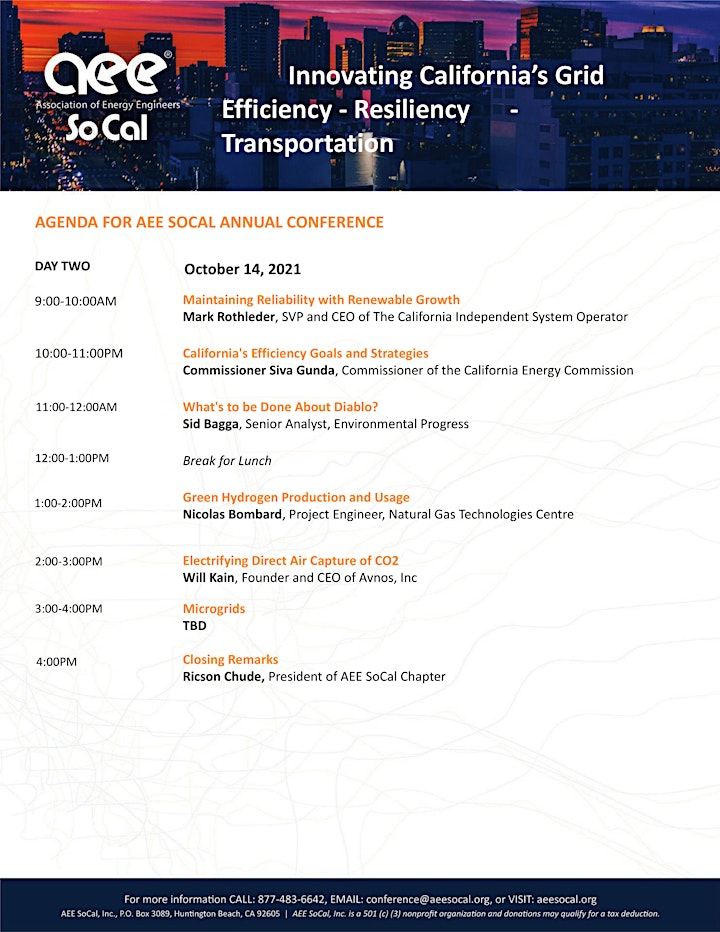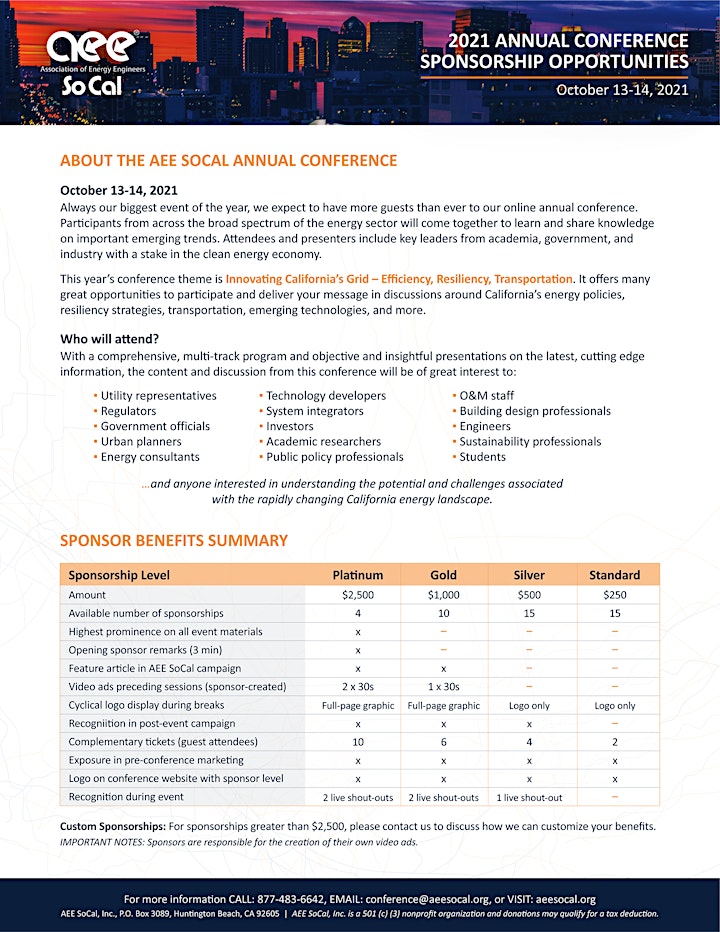 AEE SoCal is an educational nonprofit organization focused on energy and sustainability, providing year-round educational opportunities for energy professionals, students, and the general community interested in these areas. It serves as the Southern California Chapter of the Association of Energy Engineers® (AEE®), a global organization of over 18,000 members, in support of its mission to promote the scientific and educational interests of those engaged in the energy industry and to foster action for sustainable development. Known for professional development programs including high-quality presentations, live and online workshops, educational tours, and networking events, AEE SoCal also values its role in assisting with scholarships and encouraging collaborative opportunities with student groups.
 AEE SoCal is a registered 501(c)(3) nonprofit organization.